First of all, before we publish the results we should remind you that this tournament hasn't actually aired yet. The NBC heads up championship took place on the weekend of March 5th through March 7th, however it does not air on NBC until late April. The actual dates for the 2010 NBC Heads Up Championship airing are:
April 18th, April 25th, May 2nd, May 9th, May 16th, May 23rd
All shows air at noon EST, 9AM Pacific time and take place over six straight Sundays.
As mentioned, the event has already taken place, and we have the results for you. As a reminder, there are 64 players, and they are split into brackets of "16" then face each other in elimination matches. The brackets are for the four suits of cards – clubs, hearts, spades and diamonds. There is no seeding and the draw is entirely at random.
For reference sakes, the NBC National Heads-Up Poker Championship began in 2005. The lists of previous winners are:
2005 Heads-Up Poker Championship Winner: Phil Hellmuth
2006 Heads-Up Poker Championship Winner: Ted Forrest
2007 Heads-Up Poker Championship Winner: Paul Wasicka
2008 Heads-Up Poker Championship Winner: Chris "Jesus" Ferguson
2009 Heads-Up Poker Championship Winner: Huck Seed A
As a reminder, the 2010 heads up poker championships have not aired yet. Therefore these are spoilers. People from all over the world participated in the NBC Heads Up Poker championship. Famous internet players, famous live poker pros, random celebrities. People from various poker rooms like Bovada and Bovada would take part.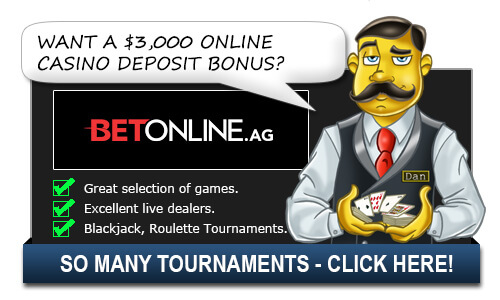 Before we get to the spoiler results, here is a complete list of all the participants sorted alphabetically by their first name:
Andrew Wilson
Annette Dworski
Annette Obrestad
Annie Duke
Antonio Esfandiari
Barry Greenstein
Bill Huntress
Brock Parker
Dan Ramirez
Dario Minieri
Darvin Moon
David Williams
Dennis Phillips
Don Cheadle
Eli Elezra
Eric Baldwin
Gabe Kaplan
Gavin Smith
Greg Mueller
Greg Raymer
Huck Seed
Jamie Gold
Jason Mercier
Jennifer Tilly
Jerry Yang
Jesper Hougaard
Joe Hachem
John Paul Kelly
Johnny Chan
Kara Scott
Leo Wolpert
Orel Hershiser
Patrik Antonious
Paul Wasicka
Peter Eastgate
Phil Hellmuth
Phil Laak
Pieter De Korver
Richard Edwards
Sam Farha
Scotty Nguyen
Shawn Rice
Stephen Quinn
Ted Forrest
Vanessa Rousso
Division: Clubs Round One: Chris Moneymaker defeated Patrik Antonious Leo Wolpert defeated Eric Baldwin David Williams defeated Joe Cada Erik Seidel defeated Huck Seed Erick Lindgren defeated Dan Ramirez Peter Eastgate defeated Bertrand Grospellier Stephen Quinn defeated Ted Forrest Jamie Gold defeated Dario Minieri
Round Two: Chris Moneymaker defeated Leo Wolpert Erik Seidel defeated David Williams Peter Eastgate defeated Erick Lindgren Jamie Gold defeated Stephen Quinn
Round 3: Erik Seidel defeated Chris Moneymaker Peter Eastgate defeated Jamie Gold
Quarter Finals: Erik Seidel defeated Peter Eastgate The winner of the Clubs division Erik Seidel will now go onto face the winner of the spades division in a semi-final match.
Division: Spades Round One: Phil Ivey defeated Gavin Smith Scotty Nguyen defeated Richard Edwards Joe Hachem defeated Shawn Rice Gabe Kaplan defeated Johnny Chan Jason Mercier defeated Daniel Negreanu Pieter De Korver defeated Mike Sexton Phil Gordon defeated Tom Dwan Phil Laak defeated John Juanda
Round Two: Scotty Nguyen defeated Phil Ivey Gabe Kaplan defeated Joe Hachem Jason Mercier defeated Pieter De Korver Phil Gordon defeated Phil Laak
Round Three: Scotty Nguyen defeated Gabe Kaplan Jason Mercier defeated Phil Gordon
Quarter Finals Scotty Nguyen defeated Jason Mercier. The winner of the Clubs division Scotty Nguyen will now go on to face the winner of the Spades division match, Erik Seidel, in a semi-final match.
Division: Hearts Round One: Allen Cunningham defeated Jesper Hougaard Eli Elezra defeated Greg Mueller Chris Ferguson defeated Annette Dworski Dennis Phillips defeated Kara Scott Doyle Brunson defeated Brock Parker Don Cheadle defeated John Paul Kelly Phil Hellmuth defeated Howard Lederer Annette Obrestad defeated Orel Hershiser
Round Two: Eli Elezra defeated Allen Cunningham Dennis Phillips defeated Chris Ferguson Doyle Brunson defeated Don Cheadle Annette Obrestad defeated Phil Hellmuth
Round Three: Dennis Phillips defeated Eli Elezra Doyle Brunson defeated Annette Obrestad
Quarter Finals: Dennis Phillips defeated Doyle Brunson The winner of the Hearts Division, Dennis Phillips, will now go on to face the winner of the Diamonds Division.
Division: Clubs Round One: Barry Greenstein defeated Vanessa Rousso Sam Farha defeated Antonio Esfandiari Jennifer Harman defeated Jennifer Tilly Jerry Yang defeated Mike Matusow Darvin Moon defeated Bill Huntress Annie Duke defeated Andy Bloch Paul Wasicka defeated Andrew Wilson Gus Hansen defeated Greg Raymer
Round Two: Barry Greenstein defeated Sam Farha Jerry Yang defeated Jennifer Harman Annie Duke defeated Darvin Moon Paul Wasicka defeated Gus Hansen
Round Three: Jerry Yang defeated Barry Greenstein Annie Duke defeated Paul Wasicka Quarter Finals Annie Duke defeated Jerry Yang The winner of the Diamonds division, Annie Duke, will now go on to face the winner of the Hearts Division, Dennis Phillips. That is the end of all the tournament brackets, as sorted by suit. Now the winner of the clubs bracket faces the winner of the spades bracket, and the winner of the hearts bracket plays agsinst the winner of the diamonds bracket. The winners of these brackets will then face off in the final.
Clubs vs Spades: Erik Seidel defeated Scotty Nguyen
Diamonds vs Hearts: Annie Duke defeated Dennis Phillips And the overall winner in the matchup between Annie Duke and Erik Seidel was Annie Duke. Annie Duke, who plays online poker at Ultimate Bet, is the 2010 NBC Heads Up Poker Championship winner.
Top Casinos for Americans

Additional NBC 2010 Heads Up Poker Championship Questions:
(None Yet)
Related Questions:
Top Casinos for Americans