Chris Moneymaker has been called one of the men responsible for the poker boom. Chris won the 2003 World Series of Poker Main Event, taking home $2.5 million.
Chris qualified through PokerStars by playing just a $39 satellite tournament and then subsequently outlasted 838 players including a field of experienced pros and veterans. Dubbed the "Moneymaker Effect", Chris' WSOP victory spiked a huge interest in poker as people realized that if an "everyman" like Chris Moneymaker could win a bracelet, then maybe they could to.
Following his unexpected WSOP win, Chris Moneymaker quit his job to work as a spokesperson for both Harrah's Entertainment and PokerStars. Chris now plays poker full-time online, and travels the world playing both EPT and WPT events. He has a 2nd place finish in the 2004 WPT Shooting Stars event for $200K, and two World Championship of Online Poker final tables for a combined $175K. In 2005, Chris also published an autobiography entitled, "Moneymaker: How an Amateur Poker Player Turned $40 into $2.5 Million at the World Series of Poker".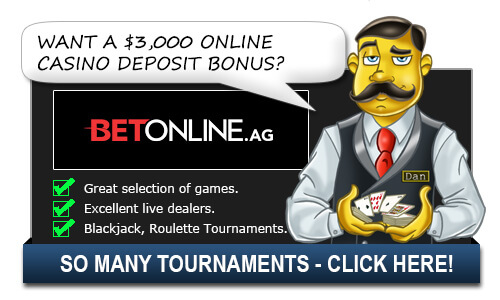 Chris Moneymaker is the poster boy for the poker boom. Born in Atlanta, George and a graduate from Tennessee State University with a master's degree in accounting. He just enjoyed playing online poker as a hobby. He didn't grow up playing the game, but instead got hooked on it after seeing the movie Rounders.
A $39 satellite entry at PokerStars won him a seat into another satellite and that seat won him a spot in the World Series of Poker main event. A $10,000 entry that he probably wouldn't able to afford otherwise. He did well early against amateurs and outlasted a ton of poker pros to make the final table. He had an amazing, gutsy bluff with King-high that changed his fortune and he won $2.5 million. A sum that was at the time the largest ever, but has since been dwarfed.
A lot of people directly credit Moneymaker for that as his story combined with the coverage of it on ESPN led to poker's boom. No longer did it seem like a shady game that only certain types of gamblers played and instead it was open to everyone. Poker was due for a major boom, but Moneymaker was the key to it all and it's hard to say if things would've ever been as big without him.
Of course, it's hard to imagine if the coverage of that World Series of Poker with the hole card cams for the first time didn't also have something to do with it. Knowing what he had when he bluffed, seeing how he played great hands when he had them; this all led to him becoming a star and his story being told over and over again on national television.
Moneymaker is still active on the poker circuit, but not as much as during his heyday. He spends time with his family and currently resides in Nashville, Tennessee. In addition to his biography, Moneymaker also wrote a children's book title "Beg Big To Win Big".
Top Casinos for Americans

Additional Chris Moneymaker Questions:
(None Yet)
Related Questions:
Top Casinos for Americans