John Juanda started playing tournaments in 1996 and won the World Poker Open Championship in 2001. The following year, he won his first WSOP bracelet and then won two more WSOP events in 2003. As of now he has three World Series of Poker bracelets, and has appeared at five World Poker Tour final tables.
Further career highlights include a Professional Poker Tour win in 2004 and winning the Crown Australian Poker Championships $100,000 Speed Poker Million Dollar Challenge in 2006. Juanda was also named Tournament Champion of the Year in 2002 and was the 2001 and 2002 Runner-Up for Card Player's Tournament Player of the Year. He also has three Best All-Around Player awards.
He was born in Medan, Sumatra as the first of what would become four children in 1971. For much of his life, he lived with his grandparents as his parents attempted to start up their own business. His father was known to have a problem with alcohol and gambling. He wish his son not to follow in his footsteps, but soon he was playing marbles for money in the schoolyard.
Juanda first came to the United States from his home in Indonesia in 1990 when he enrolled at Oklahoma State University. From there, he would move on to Seattle University where he would earn his MBA. While that degree took a lot of work and he probably learned a lot, it was what he did on the weekend that brings his name up here as he played poker on the weekends at local casinos, learning the game that would make him famous. He honed his game and it soon became apparent to John that this was something he could do professionally.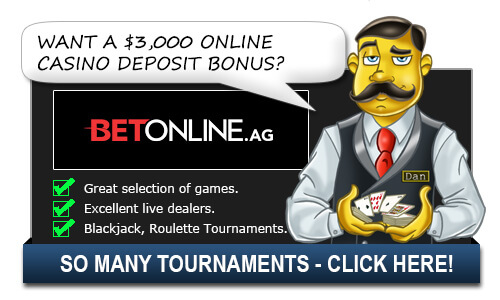 Instead of using his MBA when he graduated in 1996, John took the money he had made playing poker on the weekends and used tit to make a go at playing poker professionally. However, it wasn't until 1999 that John gained the courage to play in his first major tournament.
In 1999, he played in teh World Series of Poker $1500 Limit Hold'em event. There were 609 players in the field and he made the final table, finishing 9th in the tourney. Filled with confidence from this finish, he then played in the $3,000 Limit Hold'Em event the next week and once again made the final table. This time he finished seventh and the rest is history.
These events were what put him on the map, but it was what he did in 2002 and 2003 that solidified him as one of the better players in the game. He cashed at five different WSOP events in 2002 and won his first bracelet. Then in 2003, he won two more bracelets and cashed six times in the series.
His success in tournaments is why you know his name and John has made more than $6.6 million playing in poker tournaments alone, making him one of the youngest, prize-winning players on the poker circuit. Daniel Negreanu has said in the past he's one of the more underrated players in the game, but just looking at his resume it seems that is no longer true. He's one of the elite.
Top Casinos for Americans

Additional John Juanda Questions:
(None Yet)
Related Questions:
Top Casinos for Americans