Erick "E-Dog" Lindgren broke out onto the poker seen in 2002 when he won first major tournament ($3,000 No Limit) at the Bellagio in Las Vegas. In 2003 he won his first WPT win at the UltimateBet.com Poker Classic II. Wasting no time, Lindgren won his next WPT title in March of 2004 aboard the PartyPoker.com Million III Limit Hold'em tournament. He was also named the 2004 World Poker Tour (WPT) Player of the Year.
Lindgren then had a strong 2005, finishing first in the Professional Poker Tour Five-star World Poker Classic, second in the 2005 World Series of Poker (WSOP) Circuit tournament in Atlantic City, and fifth in the WPT Los Angeles Poker Classic. In 2006, Lindgren made 3 major final tables at the Bellagio, WSOP, and WPT Borgata Winter Poker Open. He finished off the year with his victory over fellow poker professional during the $120,000 Full Tilt Poker Showdown held at Red Rock Casino in Las Vegas. Erick won his first WSOP bracelet in the $5,000 Mixed Hold'em event in the 2008 WSOP. He went on to capture the 2008 WSOP Player of the Year.
Erick has earned over $7 million in career tournament earnings and can be found playing online exclusively at Bovada.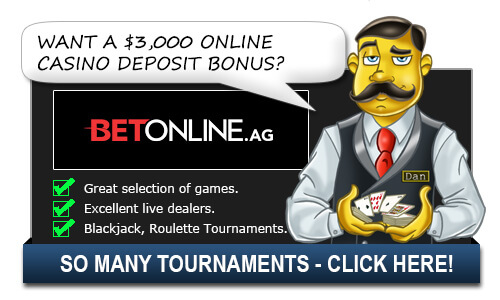 Born in 1976, it wasn't long before Erick Lindgren became known as the "youn gung" in poker. He'd play in the poker rooms near his hometown of Burney, California where he was often a boy amongst men at the tables. Along with Daniel Negreanu and Phil Ivey, many credit him as one of the people who made the game of poker into what it is today.
Lindgren was competitive from a young age as he there was always something going on. His family helped this competitive nature as they would compete with him in the family board games that often led to arguments. He also played a lot of sports and was very competitive, but not quite an elite athlete. From this need for competition came Lindgren's new obsession: poker.
It wasn't until his time working as a blackjack dealer that he got into poker though. Seeing how often the players at the blackjack table lost, he realized that there needed to be a game at the casino that was beatable. The very lucrative job and the time within the casino walls provided a great opportunity to play poker.
Lindgren was one of the early adopters of online poker. While he'd often play live in casinos with Ivey and Negreanu, he'd often head home to play even more. The online play really help him build his bankroll and enabled him to make the move to Las Vegas.
Despite winning over $10 million in poker over his career, Lindgren would have some trouble with money. At the time of closure, he owed Full Tilt Poker millions of dollars and had to file for bankruptcy twice in three years. Lindgren spent time in rehab for gambling addiction and is seemingly getting back on track in the game of poker after his bankruptcies.
Top Casinos for Americans

Additional Erick Lindgren Questions:
(None Yet)
Related Questions:
Top Casinos for Americans