Tom is best known for his online play but has also established himself as one of the world's best live high-stakes ring game players. He has amassed more than $1 million in prize money and his tournament successes include three World Series of Poker cashes, a 9th place finish at the 2009 National Heads-Up Poker Championship and a 4th place finish at the 2007 World Poker Tour Main Event in Foxwoods Casino.
Dwan has appeared numerous times on Poker After Dark, High Stakes Poker and Full Tilt Poker's Million Dollar Cash Game, where he won a pot worth more than $1.1 million – the largest in televised poker history.
In January of 2009, Dwan issued what has become known as the "durrrr Challenge" to the poker world. He offered to put up $1.5 million to any opponent's $500,000, playing heads-up online at four tables simultaneously for 50,000 hands. After the last hand is finished, the player who has earned more money wins the challenge. First to accept the "durrrr Challenge" was Team Full Tilt's Patrik Antonius. When these two giants of high-stakes poker finish their 50,000 hands, both Phil Ivey and David Benyamine are in line to accept the challenge.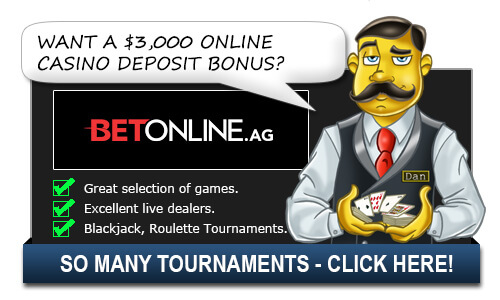 Born in 1986 in Edison, New Jersey to a middle class family, Tom Dwan didn't have the makings of a professional poker player. He went to Edison High School and played soccer and tennis as well as taking part in the math and debate clubs.
You could probably say that he was a nerd as he played a lot of Magic: The Gathering with his friends as well as poker. Growing up during the online poker boom, Dwan was given $50 for his birthday and he took that money and put it in Paradise Island, an online poker site of the time. He chose the name "durrrr" which was an in-joke with he and his friends referring to when you do something stupid. He quickly saw that he had a talent for poker and began playing more and more.
He began making a steady profit at the site and after four months his bankroll was over $15,000. He continued to build his bankroll and by the end of high school he had accumulated enough money to pay for college. He chose Boston College and was quite successful there, but he decided to pursue a career as a professional poker player instead.
He played mostly online and in tournament in Europe until he turned 21. He did pretty well, placing 12th in a 2005 European Poker Tour event in London. When he finally turned 21 he was able to play in the states and managed a 4th place finish in the World Poker Finals in 2007 which was his biggest win to date at $324,000. He also grabbed another huge windfall in 2008 at the Borgata Winter Open with a second place finish that played $226,000.
Dwan became best known for his million dollar challenge in 2009. In this, he put up $1.5 million against anyone's $500,000. The challenge was if you played 50,000 hands and won more money than him, you would get to keep all of the money.
Top Casinos for Americans

Additional Tom Dwan Questions:
(None Yet)
Related Questions:
Top Casinos for Americans