Howard Lederer is known as "the Poker Professor" because of his focused, calm demeanor at the poker table and long history of wins. He won the World Poker Finals at Foxwoods in 2002 and the Party Poker Million. He took third at the WPT Battle of the Champions and is the first player to win two WPT events. He has won two World Series of Poker bracelets and two World Poker Tour titles. In 2008, he won AUD1.25 million by winning the $100,000 No Limit Holdem Challenge, billed as the world's most expensive tournament buy-in at the Aussie Millions.
Lederer is regarded as one of the best poker players in the world today.He has made an instructional poker video called Secrets of No Limit Hold'em and he runs the Howard Lederer Poker Fantasy Camp. He also co-hosts Poker Superstars and Learn from the Pros for the Fox Broadcasting Company.
Lederer is one of the founders, co-owners and CEOs of "Tiltware Inc", the owners and creators of Bovada.
As of 2009, his total live tournament winnings exceed $5,200,000. His 41 cashes as the WSOP account for $1,332,816 of those winnings.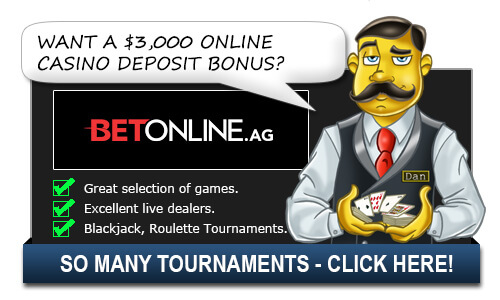 Howard Lederer was born in Concord, New Hampshire in 1964 to a family of five including his sister and fellow poker pro, Annie Duke. His father Richard Lederer was an American author and linguist, he encouraged the family to play cards as a way to spend time together. However, he was never easy on young Howard and games would often get heated between the two.
In high school, he became quite obsessed with chess and chose to forgo college and instead focus on chess. He found his way to underground New York clubs where chess was played along with bridge, backgammon and poker. It wasn't long before chess fell to the wayside and Howard began playing poker more often. He was a consistent loser at first, but managed to stay dedicated and improve his craft.
Some of his formative years were spent at the famous Mayfair Club which spawned so many successful poker pros. Playing alongside Erik Seidel, Dan Harrington and others allwoed him to grow a greater understanding of the game. Like the others, he eventually found his way to Las Vegas where he quickly established himself as one of the game's top players.
Howard Lederer was part of The Corporation that played against Andy Beal in the high stakes match-ups. Like others in the game, Lederer lost money to Beal to the tune of $2 million. While others sat out after this, it was said that Lederer was so upset about his performance that he vowed to play him again, claiming it was simply a run of bad cards. The next three times that Beal played in Vegas, Howard sat down with him and won money.
Sadly, Lederer was involved in the Full Tilt scandal that rocked the poker world. There were many players who lost their funds in Full Tilt due to his mismanagement and many people think that he profited heavily off of that money. He did apologize in 2016, five years later, and has since made attempts to get back into the poker world.
Top Casinos for Americans

Additional Howard Lederer Questions:
(None Yet)
Related Questions:
Top Casinos for Americans