When playing poker a person can get a royal flush. A royal flush occurs when a player has an ace, a king, a queen, a jack and a ten of the same suit.
A royal flush is the best poker hand that a player can have. A royal flush will beat any other hand in poker because it is the best possible hand. However, a royal flush is rarely ever seen in poker. It requires five perfect cards and that just doesn't come around very often. Four of a kind loses to this hand because it only requires four perfect cards while the Royal Flush requires five perfect cards. The odds of landing a Royal Flush in Texas Hold'Em are 1-in-650,000. So, yeah, pretty rare.
A royal flush is one of the hardest hands to get in poker. The odds of getting an ace, king, queen, jack and ten in the same hand are small, the odds of them all being the same suit are even smaller, that it why it is considered to be the best hand in poker.
If you are lucky enough to get a royal flush than you should be sure to bet the entire pot because you will undoubtedly win the pot with the hand.
One thing to note, if you do have a royal flush be sure to show it! If you are playing live in a casino, many poker rooms have prizes that they give to players who get a royal flush due to it's rarity. It could be anything from a cash prize to a casino jacket or a bracelet. Poker rooms want to celebrate the royal flush just as much as you do so make sure they know about it.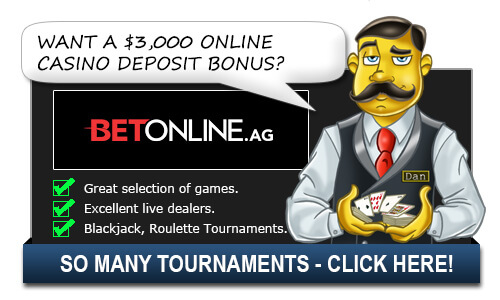 One popular thing that I've seen at poker rooms over the years has been the Royal Flush jackpot. This is where the casino takes a small part of the rake and puts it into a jackpot that grows and grows until someone hits a royal flush. This number can get quite high with so many hands of poker being played and the royal flush being such a rare hand. You can make a lot of money just by hitting this hand and that's not even including the pot in front of you. Many online poker rooms do the same thing as well when you hit a royal flush with points added to your account or swag.
The losers usually do really well in these situations as well. Let's say you had a Royal Flush beat four of a kind or a smaller straight flush, the loser would be entitled to the "bad beat" jackpot which could end up paying more than you made!
Of course, Royal Flush is the biggest paying hand in Video Poker as well. One of the more famous stories involving a royal flush in video poker was when boxer Floyd Mayweather hit for $100,000 on a video poker machine in Las Vegas. The rich get richer, right?
Top Casinos for Americans

Additional Royal Flush Definition Questions:
(None Yet)
Related Questions:
Top Casinos for Americans