It's that time of year again – it's time for WWE Wrestlemania. We're not at WWE Wrestlemania 31, and this one is marred in controversy like no other – with Roman Reigns headlining the event, much to the chagrin of anyone not named Vince McMahon.
At least Brock re-signed and that should stop the crowd crapping all over the match ala Lesnar-Goldberg.
We are of course your one stop shop source for Wrestlemania 31 Betting Tips as we have been every year. If you want to bet on wrestling we actually have a bloody good record, so be sure to stick with us not just for Wrestlemania, but any future PPVs.
And people are still stunned about betting on wrestling – for those who are wondering about that, read our can you bet on WWE article.
Okay, with that let's get to the Wrestlemania 31 Betting Odds followed by the tips:
Wrestlemania 31 Betting Tips:
Here's how it works. If someone is +100 then if you bet $100 on them, you will profit $100, getting $200 back from your initial $100 bet. If someone is +150, you get $150 profit. They are the underdogs.
If they are a negative, for example -200, that means to profit $100 you need to bet $200. If someone is -450, you need to bet $450 and if your bet wins you will have $550 – $450 bet you made, plus the $100 profit. Got it? Good.
Best place to bet Wrestlemania 31 is Bovada as they have great odds, and also are extremely trustworthy.
Roman Reigns -110 vs Brock Lesnar -130
Sting -700 vs Triple H +400
Undertaker -400 vs Bray Wyatt +300
John Cena -450 vs Rusev +275
AJ Lee & Paige -300 vs The Bella Twins +200
Seth Rollins -165 vs Randy Orton +125
Intercontinental Championship Ladder Match
Daniel Bryan 4/9
Dean Ambrose 7/2
Dolph Ziggler 15/2
Bad News Barrett 9/1
R-Truth 25/1
Stardust 25/1
Luke Harper 33/1
Andre The Giant Battle Royal:
Damien Mizdow 5/2
Sheamus 5/2
Ryback 6/1
Mark Henry 10/1
Big Show 12/1
Curtis Axel 14/1
The Miz 16/1
Erick Rowan 20/1
Kane 20/1
Fandango 33/1
Titus O'Neil 33/1
Goldust 40/1
Heath Slater 40/1
Jack Swagger 40/1
Sin Cara 40/1
Adam Rose 50/1
Darren Young 50/1
Konnor 50/1
Zack Ryder 50/1
Fatal 4 Way Match:
Tyson Kidd & Cesaro: -200
The Usos: +400
The New Day: +500
Los Matadores: +700
Remember – you can bet it at Bovada. Onto the tips.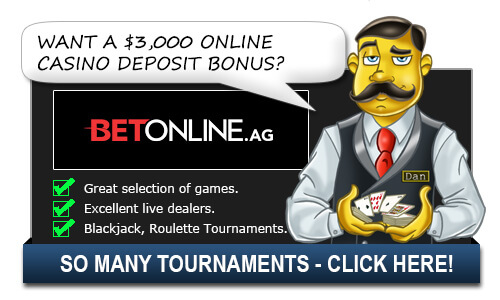 Wrestlemania 31 Betting Tips:
We will analyze every match for you from the top of the card to the bottom.
Reigns vs Lesnar: Brock re-signing has muddied the waters on this one, and now there are a lot of people that think Lesnar will win. However I really believe Reigns at -110 is a great price. In bookie terms, that's 50% chance of winning with the vig. I give him about an 80% chance. They have went this far with Roman Reigns. I just can't see them giving up now. They've had their chance to pull out and they haven't did it yet – I expect them to go all the way. Bet: Roman Reigns to win.
Sting vs Triple H: HHH has a crap Wrestlemania record – especially in the later years. He puts people over no problem – it also wins him a lot of respect backstage these days. The "HHH factor" of a decade ago isn't there anymore. But the odds at Sting are just too high. Because considering it's a one shot deal for Sting – you just never know. He could still lose, and then destroy HHH after and the results are mostly the same. No Bet. Although in saying that – you should bet on HHH anyway because the close pins will be unreal in this one.
IC Championship Ladder Match: Daniel Bryan is the most likely winner, and Dave Meltzer speaks on the Observer radio as if it's a foregone conclusion. But the odds mean no value at all. I say just sit back and enjoy the carnage on this one. No Bet.
The Undertaker vs Bray Wyatt: A lot of people are trying to convince themselves that Wyatt will win. I'd be in that camp IF the Undertaker had shown up during the build-up. But I think what we're going to see is Undertaker show up for the first time in a year and just utterly DESTROY. I'm not a fan of those heavy odds on him though. No Bet.
John Cena vs Rusev: This is one where I'm 50/50 on. It's Cena, and CENAWINSLOL, and we all saw this exact same scenario with Bray Wyatt. But WWE have protected and pushed Rusev like crazy. WWE is also fairly weak on the heel side at the moment, and I think there's a good chance they want to keep Rusev strong. Bet Rusev at +275 odds. FYI I wouldn't bet Rusev if it got down to +150.
AJ Lee & Paige vs the Bella Twins: I think a big reason they have this as a tag match, instead of for the Divas title, is so the faces can win. My theory is Charlotte debuts on RAW, and with that crowd as a massive face, and destroys Nikki for the title. So they made this a tag match so the faces go over. But the Divas division can be icky for betting – there can be no logic at times. I'd say No Bet but if the Bellas go above +250, throw something on them.
Seth Rollins vs Randy Orton: As much as Seth Rollins needs the win, this is a 50/50 one where we're getting better odds. It's not a grand slam by any means – but it's still got small value. Bet Randy Orton.
Andre the Giant Memorial Battle Royal: This one is REALLY tricky. I see why the bookies have Mizdow and Sheamus as the favourites. I'd like to see Mizdow take it, and have them actually give him a push – but they've built Sheamus up with the hype videos, and everyone in the office seems to like him. You have to remember Sheamus has been treated as a main eventer for years. I have to go with Sheamus but I hope I'm wrong.
Fatal 4 Way Tag Match: Great price on the hometown team, the Usos at +400. You can't argue with that price. Bet the Usos.
And bet all of this at Bovada.
Additional Wrestlemania 31 Betting Questions:
What if someone wins by disqualification or count-out?
A DQ or count-out win is graded as a win just like any other. This is the risk that you take when betting on a favorite is they might lose in this fashion, but not lose their title.
Top Casinos for Americans

Related Questions:
Alternative Ways to Ask/Incoming Search Traffic:
The answer to the question Wrestlemania 31 Betting Tips & Odds is also applicable for the following questions:
Where to bet on Wrestlemania 31
Top Casinos for Americans