One of the most popular questions we get here at Casino Answers is can I bet on WWE? It may seem a bit preposterous a question. WWE is fake/pre-determined, so how could any sportsbook actually offer bets on it?
Well we've got quite the surprise for you – you can bet on WWE! You can bet actual real money at online sportsbooks, and win money betting on WWE.
(If you're looking to bet on WWE, be sure to check out BetWWE.com – WWE Betting Tips which provides tips for every PPV)
Unfortunately it's not a common occurrence. By that we mean that WWE betting is reserved for special events such as Wrestlemania. Occasionally, you may be able to bet on WWE Summerslam or WWE Royal Rumble, but it's usually only WWE Wrestlemania that will allow you WWE betting.
If you want to read more about why sportsbooks offer betting on WWE, then read on. Otherwise, head right on over to Bovada. This is the website that you can bet WWE at.
Why Sportsbooks Offer WWE Betting:
Online sportsbooks offer WWE Betting as a promotional technique. Sportsbooks use a variety of promotional techniques such as reward programs and deposit bonuses, and WWE betting is just another promotional method.
By offering you the opportunity to bet on WWE, they're basically allowing you to win money from them for free. They hope that once you've signed up and deposit, you start betting ALL of your sports there, and leave whatever sportsbook you are currently at.
Of course, if you're wanting to bet on WWE, there's a bit of a catch. I'm sure you're wondering – why doesn't Vince McMahon just book a huge upset, then bet $10 million on it at Bovada Well what the sportsbooks do is limit the money you can win with WWE Betting.
The standard amount is $50. If you are betting an underdog, you can not bet more than $50 on him. If you are betting a favourite, you cannot win more than $50.
Let's take The Undertaker vs Triple H from Wrestlemania 27 for example. The Undertaker was, no surprise, the heavy favourite. The odds were The Undertaker -1000, Triple H +550. If you bet $10 on the Undertaker to win, you would win $1. If you bet $10 on Triple H to win, you would win $55.
Then the betting limits come along. If you read on your favourite wrestling newsboard that Triple H was on a power trip and was going over, you couldn't just bet the house on The Game. Due to the betting limit, as he is the underdog, the maximum you could bet would be $50, which would win $275.
On the flip side, if you had a brain and knew that the WWE hadn't lost their mind, you could bet on The Undertaker to win. However in this case, the maximum you can win is $50. Therefore you would have to bet $500 to win that $50.
Hopefully that explains WWE Betting. As you can see, the odds are generally huge and can take a fair bit of risk to make money. However as someone who bet $500 on Undertaker at the last two Wrestlemanias let me say that it is an added rush! Betting on WWE is fun as you're freaking out over every close pinfall.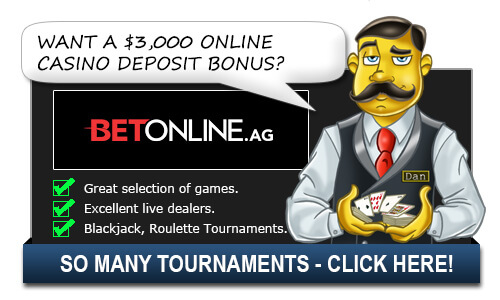 WWE Betting Odds: Line History
Here are WWE Betting Odds for prior events, courtesy of Bovada.
WWE Wrestlemania 26 / XXVI Betting Odds
Batista(+290) vs John Cena(-410) (Winner: John Cena)
The Undertaker(-430) vs Shawn Michaels(+310) (Winner: The Undertaker)
Chris Jericho(+160) vs Edge(-210) (Winner: Chris Jericho)
Bret Hart(-3000) vs Vince McMahon(+1300) (Winner: Bret Hart)
Big Show/Miz(-555) vs John Morrison/R-Truth(+365) (Winner: ShoMiz)
Triple H(-400) vs Sheamus(+280) (Winner: Triple H)
Ted Dibiase(-150) or Randy Orton/Cody Rhodes(+110) (Winner: Randy Orton)
Rey Mysterio(+165) vs CM Punk(-215)
WWE Wrestlemania 27 / XXVII Betting Odds
Edge(+330) vs Alberto Del Rio(-490) (Winner: Edge)
The Miz(+155) vs John Cena(-195) (Winner: The Miz)
The Undertaker(-1050) vs Triple H(+550) (Winner: The Undertaker)
Randy Orton(-265) vs CM Punk(+185) (Winner: Randy Orton)
Jerry Lawler(-1850) vs Michael Cole(+900) (Winner: Jerry Lawler. This was overturned to Michael Cole later, however the sportsbooks rule is who is the announced winner after the bell rings.)
Rey Mysterio(+120) vs Cody Rhodes(-160) (Winner: Cody Rhodes)
Trish Stratus/Snooki & John Morrison(-1275) vs Dolph Ziggler, Layla, Michelle McCool(+625) (Winner: Trish Stratus/Snooki/John Morrison)
Sheamus(-195) vs Daniel Bryan(+155) (Winner: No Contest)
WWE Wrestlemania 28 / XXVIII Betting Odds
Kelly Kelly & Maria Menounos (-300) vs. Beth Phoenix & Eve (+200) (Winner: Kelly/Maria)
Randy Orton (-500) vs. Kane (+300) (Winner: Kane)
Team Teddy (+200) vs. Team Johnny (-300) (Winner: Team Johnny)
WWE Intercontinental Championship Match: Cody Rhodes (-140) vs. The Big Show (EVEN) (Winner: The Big Show)
World Heavyweight Championship Match: Daniel Bryan (+170) vs. Sheamus (-250) (Winner: Sheamus – NO! NO! NO!)
WWE Championship Match: CM Punk (-200) vs. Chris Jericho (+150) (Winner: CM Punk)
The Undertaker (-900) vs. Triple H (+500) (Winner: The Undertaker)
John Cena (-200) vs. The Rock (+150) (Winner: The Rock)
Summerslam 2012 Betting Odds
Brock Lesnar (-160) vs Triple H (+120) (Winner: Brock Lesnar)
CM Punk (-260) vs Big Show (+180) vs John Cena (+180). (Winner: CM Punk)
Sheamus (-305) vs Alberto Del Rio (+225). (Winner: Sheamus)
Betting on WWE: Underdogs That Won
Obviously, everyone wants to risk LESS money to win MORE money. So what underdogs won at the prior events? And is it worth betting every underdog?
Wrestlemania 26 Underdogs: Chris Jericho defeated Edge, Randy Orton defeated Ted Dibiase/Cody Rhodes, and Rey Mysterio defeated CM Punk. If you had bet all 3 of those underdogs, you would have made $217.50 at Bovada. If you had bet EVERY underdog, you would have lost $32.50.
Wrestlemania 27 Underdogs: Edge defeated Alberto Del Rio, The Miz defeated John Cena, Michael Cole defeated Jerry Lawler. If you had bet all 3 of those underdogs, you would have made $692.50. If you bet every underdog at Bovada you would still have made $442.50.
Wrestlemania 28 Underdogs: Kane defeated Randy Orton, The Big Show defeated Cody Rhodes, The Rock defeated John Cena. If you had bet all 3 of these, you would have won $275. If you bet $50 on every underdog, you would have still won $25.
Summerslam 2012 Underdogs: All of the favourites won their matches. So if you bet the maximum $50 on the underdogs, you would have lost $150.
As you can see, if you want to bet on the WWE, betting all the underdogs is tempting but really a mistake. You ideally only want to bet a few underdogs to really get value. Take out a couple of the ones that you won't expect to win in a million years, and you should be able to turn a profit.
Remember – Bovada for all your WWE Betting Needs.
Additional WWE Betting Questions:
Can you bet on TNA Wrestling?
At this time we have not seen any sportsbooks, online or offline, that offer any betting on TNA events.
Who is Dolphins1925?
We go into detail about Dolphins 1925 on this page.
If I decide to bet on X wrestler and he wins, but then the match restarts and he loses, do I win? Example: Royal Rumble 2013, Punk beat Rocky. But the match restarted and Punk lost. If I had bet on Punk would I have won some money?
The sportsbooks generally have a rule – it may be in small print or it may be stated on the betting page – but they will clarify exactly what the rules and situation are in regard to that.
There was one specific incident that caused a lot of controversy. Wrestlemania 27, Jerry Lawler vs Michael Cole. Lawler was -1850 and Cole was +900. Michael Cole was later announced as the winner, however the sportsbooks at that time stated it was whoever was the announced winner, therefore bets on Lawler were the ones that won. Many people had bet Cole, so there was a lot of controversy over that.
So most sportsbooks these days will specify exactly what the rules are – some will go with an "end of broadcast ruling" while others go with the "first ring of the bell ruling". Betting on Punk would have maybe won you money at some sportsbooks, but not others.
Top Casinos for Americans

Related Questions:
Alternative Ways to Ask/Incoming Search Traffic:
The answer to the question WWE BettingI is also applicable for the following questions:
Can you bet on WWE, where to bet on WWE, WWE Betting
Top Casinos for Americans