You have to consider numerous factors before choosing an online casino, the most important of which is the payment process. A casino's games only fancy you if you can receive your winning amount without a hassle. Banks in Australia play an essential role in online gambling by providing a modern and reliable Aussie payment infrastructure.
It enables players to easily and quickly fund their accounts and withdraw their winnings. One such system offered by Australian banks is PayID. It is a simple and quick payment system that allows a smooth gaming experience without letting you worry about transactions and deposits. Let's discuss all PayID in the guide below. Does this article also cover which Aussie banks can be used for PayID Casinos?
What is PayID?
PayID is the most user-friendly method to send and receive money using an easy-to-remember ID. This ID can be a phone number, email address, or other unique identifiers the user chooses. You link your bank account to your preferred casino and start playing immediately.
The Australian financial sector and the Reserve Bank of Australia launched the New Payments Platform (NPP) in 2017. NPP is a real-time payment system that enables fast and secure payments between participating banks. PayID is built on the New Payments Platform (NPP) and was introduced in 2018.
Its purpose is to simplify sending and receiving payments using a unique identifier rather than a complex bank account number or credit card details. While Aussies primarily use PayID, it is also becoming more widely available worldwide.
Why was PayID created?
PayID was created to address some of the challenges consumers and businesses face in Australia. For example, it aimed to resolve payment issues, including the need for multiple bank accounts and the complexity of remembering account numbers and BSB codes.
The PayID system allows users to link their bank account or credit card to a unique identifier. You can then use this identifier to send and receive payments, making the process faster and ensuring secure peer-to-peer transactions.
Since its launch in 2018, PayID has gained popularity in Australia. Furthermore, some financial institutions in other countries, such as the United States and Canada, have also adopted it. Over time, new features and capabilities are added to make the system more seamless and secure.
PayID at Online Casinos
PayID allows players to make instant deposits and withdrawals without lengthy verification processes or transaction fees. However, some casinos may not support PayID, while others may offer it as an option for deposits and withdrawals.
If a casino does accept PayID, the process of making a payment is usually quite simple. You can make instant deposits and withdrawals without lengthy verification processes. Select PayID as your payment method, enter your PayID ID, and confirm the transaction. The funds would then be transferred from your account to the casino's account.
Other than being faster than other payment methods, PayID is more secure, as you don't need to provide sensitive financial information to the casino. Overall, if you're looking for a simple and fast way to make payments at online casinos, PayID may be worth considering if it's available.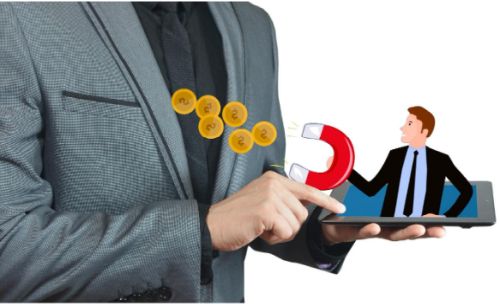 Aussie Banks That Are Used for PayID Casinos
Now that you know all about PayID and how it works, check with the casino, if it accepts PayID. Not all banks in Australia support PayID, which can limit the options available to players. Some online casinos may only accept PayID payments from certain banks, while others may receive payments from a broader range of institutions.
Players should check with the casino to determine which banks are accepted for PayID transactions. Some of the banks that support PayID include the following:
Commonwealth Bank

ANZ

Westpac

NAB
How to Make a Casino Deposit PayID?
Now you know the basics of PayID, it's time to learn how to make a casino deposit PayID. It is a straightforward process; here are the general steps to follow:
1: Log in to your online casino account and navigate to the deposit page.

2: Select PayID as your payment method.

3: Enter the amount you wish to deposit and select your bank or payment provider from the list of available options.

4: Enter your PayID identifier. Make sure to double-check that your identifier is correct before proceeding.

5: Follow the prompts to confirm the transaction and complete the deposit.

6: Once the payment is confirmed, the funds should be instantly available in your casino account.

7: You can then start playing your favorite casino games!
Warning: It is important to remember that playing mobile pokies should always be done responsibly and within your means. It is also important to only play at reputable and licensed online casinos to ensure fair gameplay and secure transactions.
PayID Providers Fees
Some PayID providers may charge a small fee for transactions, while others may offer the service for free. Players should always check with their bank or payment provider to see what fees may apply to PayID transactions.
Conclusion
It is important to choose an online casino with a reliable payment process, and Australian banks offer a modern payment infrastructure through PayID. PayID is a fast and secure payment system that allows users to send and receive money using an easy-to-remember identifier. Some Australian banks, including Commonwealth Bank, ANZ, Westpac, and NAB, support PayID for online casino transactions. 
However, players should always remember to gamble responsibly and within their means. It is also important to play at reputable and licensed online casinos to ensure fair gameplay and secure transactions. If players have any concerns, they can seek help from the gambling helpline provided by the Australian government on 1800 858 858.