Good ol' Razz, also known as the most frustrating game on the planet. Many people saw Razz for the first time at the World Series of Poker, as we saw Howard Lederer's frustrated face sum up the game everyone loves and hates.

Razz is like the polar opposite of 7 Card Stud, and is a lowball game. The object is to make the best low hand possible, and straights and flushes don't count, with the best hand being A2345. There is no low qualifier however, so you can even win with a hand like 89JTQ(although that will require your opponent to have a K low or worse, not uncommon at low limit games).
Razz tables seat up to 8 players, and everyone has to post an ante. Each player is dealt three cards, two down cards that only they can see, and an up card that everyone else can see. The highest upcard is the bring-in, which has to do a forced bet. Each player, going clockwise from the bring-in, can then either fold, call or raise.
Next up we have fourth street, then fifth street and sixth street. On each street a new card is dealt face up to every player still in the hand. Then on seventh street, the card is dealt to each player face down, and the best, as in worst, five-card hand wins.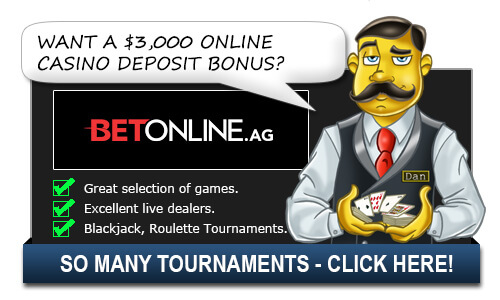 The best hand in razz is the King as it is the "highest" card and the lowest card is the Ace which counts as a low. The best hand is a A-2-3-4-5 as flushes and straights have no meaning in this game. So even if those cards are all suited, a straight flush in most forms of poker, it would still be the best hand since there are no flushes.
When playing Razz, the best strategy is to be very picky with about your starting hand. The best possible starting hand is 3-2-A, but any starting hand with cards in the "wheel" (ace through five) is a very strong starting hand. It's impossible to keep an eye on what the other players at your table are starting with. If you are holing an 8, but showing a 2 and everyone else is showing cards that are higher than a seven they may be susceptible to a well placed bluff.
Reading Requirements: Sklansky on Poker by David Sklansky is the only book with a section on Razz, and it is a must-read for any player wanting to take up the game.
Online Availability: Razz is most commonly played at Bovada, where the likes of Howard Lederer and Phil Ivey will even play! You can also play Razz at Bovada.
Top Casinos for Americans

Additional Razz Poker Questions:
Where can USA-based poker players play Razz online?
Players who are based in the United States of America are welcome to play Razz at either Full Tilt Poker or Carbon Poker.
Related Questions:
Alternative Ways To Ask/Incoming Search Traffic:
The answer to the question What Are The Rules To Razz? is also applicable for the following questions:
Razz Rules, Rules to Razz, How to Play Razz
Top Casinos for Americans