Stu 'The Kid' Ungar was a famous poker player, perhaps best known for being the only man to win the World Series of Poker Main Event three times (Jonny Moss also has three wins, but one was by vote, not by outlasting a field of players), two of those times back-to back. Of course, he may also be best known for his lifestyle away from the poker table, for which he gained notoriety.
Stu Ungar was born in September 1953 in New York to Jewish parents, growing up in Manhattan where his father was involved in the underground gambling world of the '50s and '60s. The exposure to his father's lifestyle ensure that there was only going to be one career path for Ungar, and that was as a professional gambler. He started out at a young age playing Gin Rummy, winning his first tournament age 10 and going on to make a considerable amount of money playing the game professionally after dropping out of school to help support his mother and sister, after his father died of a heart attack in the mid-'60s. This induction into the world of Gin Rummy tournaments would be the gateway into the illustrious and highly profitable world of poker for Ungar.
Of course, his foray into poker was not smooth. In fact, Stu Ungar had to leave Manhattan due to debts racked up through various gambling ventures, most notably his love for sports betting, especially on horse racing. Upon leaving Manhattan, Ungar tried his luck in Florida, before finally settling on Las Vegas towards the end of the 1970s, simply due to the amount of action. Where else would a man crazy for action go but Las Vegas? It was inevitable that Ungar would end up in Sin City, and surprising that it took him until his mid 20s to find his way there.
It is claimed that Stu Ungar had a photographic memory, which made his Gin Rummy game virtually unbeatable. In fact, in a famous session, Ungar beat acclaimed Gin player Harry Stein 86-0 in games, much to the amazement of virtually everyone in Las Vegas at the time. His reputation had become so ferocious, thanks in no small part to his photographic memory, that action came hard to come across for Ungar. This is what led to his dabbling in the world of poker, specifically Texas Hold 'Em, as it was where Ungar was guaranteed to find some action after essentially being blackballed from the Gin community.
Ungar also took pleasure in playing blackjack, and thanks to his memory he was able to win hundreds of thousands from Las Vegas casinos, before he was eventually blacklisted in Vegas' blackjack tables.
It was also around this time that Ungar started using cocaine recreationally, on the advice of another professional gambler. Ungar claimed it was to help him cope with the loss of his mother, but to also give him an edge when playing in the longer gambling sessions. This substance abuse would later lead to Ungar's eventual downfall.
Ungar's first official poker tournament came in 1980 – the Super Bowl of Poker Main Event. Ungar did not perform notably at all, finishing 34th out of a field of 41, while Gabe Kaplan went on to win the event. However, Kaplan and Ungar's paths would cross again later that year in the World Series of Poker Main Event. This time fortunate favored Ungar, with Kaplan finishing 6th, a long way behind Ungar, who won the event and took home $365,000 for his trouble. Ungar beat Doyle Brunson heads up at the final table, with his 4h-5h besting Brunson's Ah-7h after his straight beat Brunson's two pair. Many at the time saw this as the changing of the guard in the poker world, and next year's WSOP Main Event would back that up.
Ungar came back to the WSOP in 1981 and again got through the field of 75 and became the third man to claim back-to-back WSOP Main Event titles, winning another $375,000 for his success. But what is worth noting is that Ungar's Main Event win in 1981 was actually his third bracelet win. Ungar had also won the $10,000 Deuce-7 Draw event just before the Main Event, netting him a $95,000 payday.
It took Ungar another two years to win another bracelet, winning the 1983 $5,000 Seven Card Stud event, beating Dewey Tomko heads up.
The year after Ungar's second Main Event win, he married his long-time partner, Madeline, and together they had a daughter named Stefanie. Madeline also had a son from a previous marriage, Richie, whom Ungar legally adopted. The marriage lasted for three years.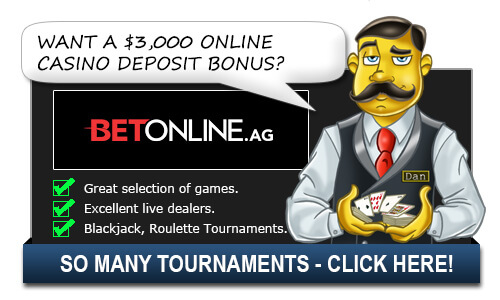 Throughout the rest of the '80s, Ungar continued to play high-stakes poker cash games as well as tournaments and he picked up three Super Bowl of Poker Main Event wins in 1984, '8 and '89 in a dominant era in which he was the man to beat.
However, in 1990, Ungar was starting to let the drugs get the better of him, and it was nowhere more obvious than the WSOP Main Event that year, where Ungar had a huge chip lead going into the third day of the tournament, but lost it by simply blinding out after losing consciousness in a Las Vegas hotel room. What is impressive about this feat is that Ungar still cashed ninth such was the size of his stack at the start of the third day.
Ungar's drug abuse continued, and it was not only costing him all his winnings from poker, but it was costing him his life. Ungar's health was deteriorating, and come the mid-'90s he was a shade of his former self. Coming into the 1997 WSOP, Ungar needed to be staked by friends, and was staked by Billy Baxter for the Main Event. Despite his ill health, Ungar managed to win the 1997 WSOP Main Event, beating John Strzemp heads up.
This was to be Ungar's last notable success at the poker table. He blew his half of the $1m prize money on his old habits – drugs and gambling – before dying in what could only be described as poverty in the Oasis Motel in Las Vegas.
Ungar's legacy is believed to be borne out in the previlence of the super-aggressive poker players ot today. Until Ungar came on the scene, poker was seen as very ABC, but The Kid (as Ungar had become known due to his youthful appearance) brought a new facet to the game and it is believed to be why he was such a success.
Ungar is also immortalized in the film High Roller: The Stu Ungar Story, as well as the book 'One of a Kind: The Rise and Fall of Stuey 'the Kid' Ungar, the World's Greatest Poker Player ', and he was inducted into the Poker Hall of Fame in 2001, three years after his death.
Top Casinos for Americans

Additional Stu Ungar Questions:
None Yet
Related Questions:
Alternative Ways to Ask/Incoming Search Traffic:
The answer to the question Who Was Stu Ungar? is also applicable for the following questions:
Who is Stu Ungar?
Top Casinos for Americans