It's that time of year again – the Summer is almost over, and it's time for WWE Summerslam.
Summerslam 2013 is probably the most eagerly anticipated Summerslam since…well, 2011 when CM Punk took on John Cena for the undisputed title. But 2 years is still a long time!
Of course from the wrestling betting community – Summerslam 2013 is even more eagerly anticipated. And a large reason for that is of course Dolphins1925.
First of all – if you're sitting there, scratching your head unsure as to why people can even bet on a predetermined event – be sure to read our Can You Bet on WWE article.
If you're wondering who exactly Dolphins1925 is – in short, he's a reddit poster who has accurately predicted 37 out of 38 finishes for past PPVs, and is rumoured to have inside info. We have a full article entitled: Who is Dolphins1925?
We also need to note that you might want to treat this article as Summerslam spoilers. The reason is that there is a strong theory that WWE employees are betting on events such as Summerslam. If that is the case, then the sportsbook odds will reflect what the results of Summerslam 2013 will be.
So if you don't want potential spoilers, skip out now. If you're still ready for information on Summerslam 2013 betting, here you go:
Summerslam 2013 Betting Odds:
The betting odds of Summerslam are taken from Bovada. It is one of the best sportsbooks out there, accepts Americans and is one of the most trustworthy. Their odds for wrestling are always high as well.
Here are the current Summerslam betting odds – we update these daily:
John Cena +280 vs Daniel Bryan -400
CM Punk -270 vs Brock Lesnar +190
Alberto Del Rio -530 vs Christian +350
Cody Rhodes -180 vs Damien Sandow +140
Kane +400 vs Bray Wyatt -600
Ziggler/Kaitlyn -400 vs Langston/Lee +280
That is the current Summerslam 2013 betting odds. To help you understand the odds – if you bet $600 on Bray Wyatt at -600, you would win $100. If you bet $100 on Kane, you would win $400.
All odds taken from Bovada. Let's get onto actual Summerslam 2013 Betting Tips: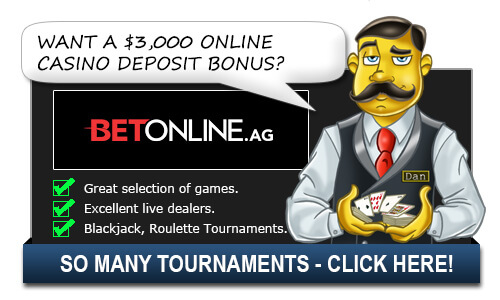 Summerslam 2013 Betting Tips:
First of all – never, EVER simply base your bets on who you think will win. You always need to calculate the odds, and the chances.
For example – it seems extremely likely that Bray Wyatt will beat Kane. However are you prepared to risk $60 just to win $10? You have to factor in all the possibilities. Kane will be leaving to film See No Evil 2, and Bray is new and should go over. But there's also the possibility they go with a DQ finish and have the Wyatts just destroy Kane.
Here are the betting tips we would recommend:
CM Punk to beat Brock Lesnar: The odds on this are -270 at Bovada which are quite good. $27 to win $10. As WWE has shown, Lesnar is used to basically get people over. He isn't here for the long term. CM Punk needs this win. Lesnar has also laid out Punk multiple times on RAW. This one is a no-brainer; CM Punk is going over.
Christian to beat Alberto Del Rio: This one is worth a small bet. Christian has been pushed like crazy over the last little while for some reason. Del Rio is a tired act – I think there is enough chance they put Christian over and change things up and help establish Christian, that it's worth a small bet.
Damien Sandow to beat Cody Rhodes: Sandow is +140 odds here which I love. Rhodes face turn just hasn't gone well – he isn't over. He's also humiliated Sandow repeatedly. This one is a fantastic bet in my opinion.
That's the three bets I'd go with – I'd rush over to Bovada and place as much as you can on Sandow. That one stuns me, and I can't see Rhodes winning at all. Easy money.
Additional WWE Summerslam 2013 Questions:
Where Can I Bet On WWE Summerslam 2013?
As said above – Bovada. They have been doing wrestling betting for years and I'd highly recommend them.
Top Casinos for Americans

Related Questions:
Alternative Ways to Ask/Incoming Search Traffic:
The answer to the question Bet on WWE Summerslam 2013 is also applicable for the following questions:
WWE Summerslam 2013 Betting, Where To Bet WWE Summerslam, How To Bet WWE Summerslam, How To Bet On Wrestling
Top Casinos for Americans