Slot machines took over the gambling world in the 1960s when electromechanical spinners hit gaming floors. These devices offered fast-speed gameplay and mouth-watering prizes, a combo that sent casino revenues in Las Vegas and Atlantic City soaring sky-high. In the mid-1990s, the interactive gaming sphere debuted, and the first game software products to appear on the World Wide Web were virtual iterations of physical reel spinners.
Today, more than twenty thousand slots live on the internet, and many market research firms credit them as the prime factor for this industry estimated to pull in annual revenues of somewhere in the neighborhood of $145 billion in the next seven years.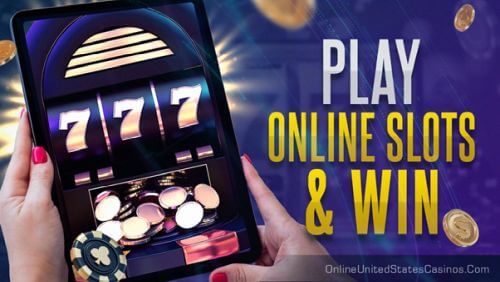 Online reel-spinning games are all the rage, and while they differ from their land-based counterparts, gamblers can still use slot machine secrets. That said, virtual slots also have their specificities. And in the subheadings below, a short tutorial comprising some of the handiest tips an internet gambler can get equipped with gets presented, ones that no one should set sail on their reel-spinning adventure without.
Proper Bankroll Management
Bankroll management is a term that describes smartly allocating the funds one has available to them for gambling. It is an approach that determines which stakes and games gamblers should make/play as a means to limit their chances of going broke. As a rule of thumb, players should only wager money they can afford to lose and never chase losses. A decent guideline is to set a monthly gaming budget that does not surpass 5% to 10% of a person's salary.
Thankfully, gambling sites these days make responsible gambling easy by allowing users to set loss/session/deposit limits inside their account pages. That lets them self-restrict their betting activities and keep themselves in check.
Grab Bonuses
Bonuses are what aided the internet gambling sector to snag millions of games of chance lovers from the land-based one and make them start to frequently test their luck remotely. Physical venues offer comps in the form of free drinks, meal vouchers, and show tickets. But online casinos provide gamblers impressive sums of free-play cash on sign-up and for specific-day deposits.
Platform users should not jump on any attractive promo they come across. Instead, they should run its terms through an expected value calculator to see how realistically fulfillable they are and if they are likely to profit from the said deal.
Look to Use the Max Bet Option
The trick concerning how to win jackpots is to bet the available max sum, and in most cases, performing this action qualifies gamblers for a progressive prize. And if someone is not utilizing this approach when playing progressive spinners, they are more or less wasting their time and money.
Yes, betting the max amount is dangerous when playing games that accept wagers above $5. But if a player sticks to low variance titles with low max bet options and maybe a jackpot in play, they can more quickly fulfill bonus wagering requirements and face decent profitability odds.
Select Simpler Games
Complex products with complicated gameplay mechanics are fun to play, but most high-paying slots are usually rudimentary games, ones with elementary 5×3 or 3×3 symbol grids. Fruit slots are a terrific choice, as they often feature higher return-to-player percentages than Megaways and cluster-pay games. Options to consider from this category include Betsoft's Wilds of Fortune and Fruit Frenzy by RTG. The first has an RTP setting of 96.33%, while the second lists a 97.5% one.
Know That You Can Win in the Long Run
Casino gambling is all about winning in one session. Do not plan to emerge on top if you are thinking about playing every day for an extended period. While that is feasible, it is super unlikely. Operators hold a mathematical advantage over their player pool in every game they offer. There is nothing that gamblers can do in the long haul to overcome this house edge, called return-to-player, as it relates to slots. So it is best to always look to profit in single rounds and not in the long term.
Consider Betting Strategies on the Right Games
Most experienced reel-spinning enthusiasts advise newbie gamblers to avoid progressive betting patterns. Overzealously implementing these tactics could lead players into a financial hole they will struggle to exit. However, using them on slots with wide betting ranges that start at a few pennies is not a horrible idea, particularly if players can be content with small profits. That means winning only a few dollars every hour. Those unsatisfied with such minor prizes should go for broke playing high-variance titles or try their luck at progressive games, like products living in RTG's and NetEnt's networks.