When it comes to poker, a slow roll is when you have the best hand in any given situation, however take your time before revealing the hand. This is a very popular strategy among players as it is something that they feel like a pro would do or something you would see in the World Series of Poker, but it is never an acceptable move to pull during a poker game.

For example, if someone goes all-in preflop and you have pocket aces and call. If they reveal their cards of 88 and you have AA, but you don't reveal it right away. Maybe you just take your time before revealing, or maybe you start talking about how your hand "might not hold up" or act as if you aren't happy with the hand that your opponent has, before revealing that you have him crushed.
Another example would be if you had a royal flush or the best possible poker hand at the end of a game, and your opponent bets into you with all his chips. Despite not being able to beat you, you still spend time thinking the hand over before calling. This is also known as a slow roll, and these are the baddest things you can do when it comes to poker etiquette.
That's because you have the best hand and you are acting dishonestly by being slow with the reveal. People think this is bad etiquette because you are not only going to win the hand, but are completely rubbing that fact in your opponent's face.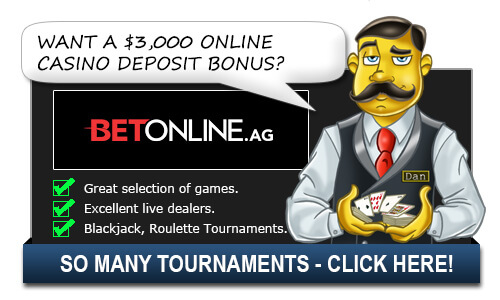 One famous slow roll in poker happened during the World Series of Poker in 2005. This was during the main event. The hand was between Jennifer Harman and Corey Zeidman, and a video of this is below:
Jennifer Harman had pocket queens, and the board was 10, Jack(Diamonds), Queen, 10(Diamonds), 7(Diamonds) giving Harman the Full House. Unfortunately for Jennifer, her opponent had the 98 of diamonds, and had the best possible hand, a straight flush. When the river card came, Jennifer bet enough to put her opponent Corey Zeidman all-in. Rather than immediately call, Zeidman leaned back in his chair, said "I guess I could do a lot of sightseeing if I lose this hand" before calling.
Zeidman, understandably, got a lot of flack for this situation as many people called him out for a lack of poker etiquette and class. He even got the ire of another poker pro, Daniel Negreanu who called him out for this disrespectful play. While he has put the incident behind him, some people are still giving him grief for it to this day.
Slow rolling is never a cool move and shouldn't be tolerated at the table. While players who do it should be admonished, you don't want to become the person who takes it too far and becomes the bad guy for calling out another bad guy. Say your peace and be done with it. You can play online poker with Jennifer Harman at Bovada.
Top Casinos for Americans

Additional Slow Roll Poker Definition Questions:
(None Yet)
Related Questions:
Top Casinos for Americans