Kerry Packer was an Australian media mogul who owned stakes in some of Australia's largest media outlets including Publishing and Broadcasting Limited (PBL). Packer is mostly known outside Australia as the founder of World Series Cricket. He also earned a lot of fame as an avid gambler who would float tens of millions of dollars at a single sitting. Packer was born in December 1937 in Sydney, Australia to prominent parents.
His father was a media proprietor and his mother was the daughter of a famous rugby player. When he was younger, he was very active in sports but was poor in academics, with speculations that he was dyslexic. When his father died in 1974, he inherited the family estate, then estimated at $100 million which he grew to about $6.5 billion by the time he died in 2005.
Packers Gambling Escapades
Although many of the stories are shrouded in uncertainty arising from exaggerations and lies, there is some consistency in eyewitness accounts of Packer winning and losing amounts that could make or break casino banks. The Packer family reportedly has a love for ambling. According to legend, Kerry's grandfather Robert Clyde Packer had started the family business empire after finding a 10 shilling note in Tasmania and gambled it at a horse race. His horse won and with the winnings, he boarded a boat to mainland Australia where he got a job as a journalist. Many years later, a young Kerry got into trouble with his father after finding himself $10,000 in gambling debt. The senior Packer made Kerry sell his car to pay off the debt, but it was not enough to douse his fire for gambling. When he inherited the family estate in 1974, he had enough money to fund his gambling escapades and within no time he found himself thirsting for higher and higher betting stakes. He would reportedly fly across continents looking for casinos that could handle $800,000 or more in bets.
Packer's legend has many stories of him walking into a casino and wiping them clean of their cash or losing colossal sums of money. On one famous occasion in August 2001, Kerry gambled away 20 million dollars and lost every single cent playing baccarat in Las Vegas. That loss is believed to be among the biggest in Las Vegas gambling history. Kerry's losses were great news for casinos in Las Vegas of course, having won a similar amount from the Vegas's MGM Grand Casino in 1997. Although it is not very well understood how he did it, it is known that he was playing blackjack. Some sources claim that he was playing as many as six hands at a time, each worth $200,000.
Casinos across the world feared Kerry's presence in their premises because he was such a risky client. Because he played such high stakes, he could either shore up their yearly profit books or send them to the cleaners. If reports are to be believed, the Aspinalis Club in London went bankrupt and folded after Packer won more than $700,000 on a single weekend. Reportedly, only four casinos in London would have him. The Crockfords casino for example denied him entry after he and his friend Trevor Kennedy won about 10 million pounds in two weeks. According to Kennedy, the manager gave Packer a free dinner and then requested him to leave. Instead of getting worked up over that, Kerry claimed to have achieved his dream of being thrown out of a casino for winning too much.
The craftier casino managers executed a delicate balancing act that controlled his winnings while also incentivizing him from taking his business elsewhere. They required that he announce his arrival at least half an hour before hand. Others also had their dealers set a limit on Packer's stakes but he had another trick up his sleeve. He would tip the dealers and casino workers, sometimes spending in excess of $1 million on tips at a single establishment.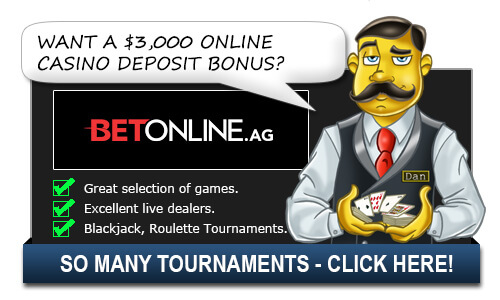 Although he was himself a flamboyant and sometimes abrasive character, he had a penchant for putting people in their places. One famous account was when a Texan Oil Tycoon who entered a casino and started making a commotion. When Packer approached the man, he retorted at Packer bragging that he was worth $100 million. "I'll toss you for it," Packer said to the man, to which the oilman walked away.
Top Casinos for Americans

Additional Kerry Packer Questions:
None Yet
Related Questions:
Alternative Ways to Ask/Incoming Search Traffic:
The answer to the question Who was Kerry Packer? is also applicable for the following questions:
What happened to Kerry Packer, Kerry Packer biography
Top Casinos for Americans