Stanley Ho is a Chinese businessman who partly owns the Sociedade de Jogos de Macao (SJM), a gaming company that has interests in casinos, game lotteries, horse betting and lotteries.
Through SJM, Ho owns 15 of the 18 casinos in Macao as well as the helicopter and ferry services which bring in millions of tourists from Hong Kong. Ho is nicknamed "The King of Macau," "the King of Gambling," and "Macau's Underground Governor" among other titles that reflect his importance in Macau's gambling industry.
He is credited with single-handedly transforming Macau into the gambling haven that it is today; Macau has more gambling revenue than any other city in the world, including Las Vegas.
Stanley Ho's Rise to Prominence
Ho was born into affluence on November 25, 1921. His family, the Tu Hong family was one of the wealthiest and respected clans in Hong Kong. However the Great Depression hit his family hard and his father Robert Ho went bankrupt. The situation was so bad that two of his brothers committed suicide, unable to adjust to the new life of struggles.
In order for the family to survive, Ho's mother had to pawn off much of their remaining household items. The tragedy served as a major motivator for the young Ho. He worked hard in school and won a scholarship to study at Hong Kong University. He was however forced to abandon his studies at the onset of the Japanese occupation of Hong Kong during World War II. He fled to Macau where he started trading supplies for a Japanese owned export-import company. His entrepreneurial skills shone through and he was made partner in the firm by the time he was 22. According to some accounts, Ho arrived in Macau with just 10 dollars and made himself a millionaire within one year. In 1943, he set up a trading company which dealt in a variety of wares including kerosene and airplanes.
In 1961, then governor of Macau, Jaime Silverio Marques introduced policies aimed at incentivizing the casino industry, by introducing low taxation. The existing monopoly concession was held by Tai Heng and it was set to expire at the end of the year. Ho, sensing an opportunity invested his profits into a new company co-founded with Heng to bid for the new concession by promising to promote tourism and develop infrastructure. The new firm, Sociedade de Turismo e Diversoes de Macao (STDM) won the rights and opened its first property, the Casino Estoril the following year.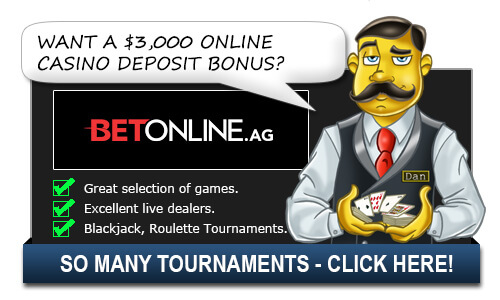 The group's flagship Casino, the Casino Lisboa opened in 1970 and was hugely successful. That same year, Ho set up Shun Tak Holdings which was listed on the Hong Kong Stock Exchange. The company owns one of the largest high-speed jetfoils, which ferry passengers to and fro between Macau and Hong Kong. STDM with Ho at its helm went about revolutionizing the gambling business in Macau by introducing helicopter rides to Macau for tourists. They also oversaw an upgrade in overall casino experience by replacing the old fashioned casinos with flashier establishments and more luxurious accommodation. The STDM's monopoly rights of Macau expired in 2003 and by then Macau had 11 casinos which employed a work force of 12,400 workers. In 2004 foreign operators were allowed into the Macau casino market, heralding a new era of growth which saw the island overtake Las Vegas as the world's largest gaming city in terms of revenue by 2007.
Despite owning a series of casinos, Ho does not gamble as he claims he does not believe in luck, which he claims contributes an insignificant proportion of his success. His dealings have not been free of controversy. Over the years he has been accused of having links to organized crime around Macau. The triad has a strong footing in the casino business in Macau, but Ho has always refuted any perceived connections as misconceptions. There are no direct of Ho's involvement in organized crime but former associates of his such as Yip Hon are known members of the triad and this is believed to have fueled the speculations. These rumors have however been costly in terms of opportunity for Ho. In 2007, Singapore for example denied him a potential entry into the Singapore market through a tie up with Singaporean firm Gentling. His daughter Pancy Ho had to promise that his father would not benefit, in order to get an operating license in Las Vegas. Ho has married four wives, with whom he has 17 children, and this has often led to fierce succession court battles including with his own children.
Top Casinos for Americans

Additional Stanley Ho Questions:
None Yet
Related Questions:
Alternative Ways to Ask/Incoming Search Traffic:
The answer to the question Who is Stanley Ho? is also applicable for the following questions:
Top Casinos for Americans