The sad thing about Las Vegas (depending on which way you look at it) is that it doesn't have a long and storied past. You know, it's a city in the middle of the desert that started off, officially, around 1905, so it has just over 100 years of history and even then, it's not a great history, as Las Vegas didn't really take off until the re-legalization of gambling in 1931 and it wasn't until the 1940s that Las Vegas started to become what we know it today. So, really, it's a very young city whose history doesn't really explode until 20 years after it was first founded.
That being said, there is one casino building still standing that was built in 1906, not long after Las Vegas was founded as a railroad town, which makes it the oldest casino in Las Vegas and, quite rightly, it stands at One Fremont Street.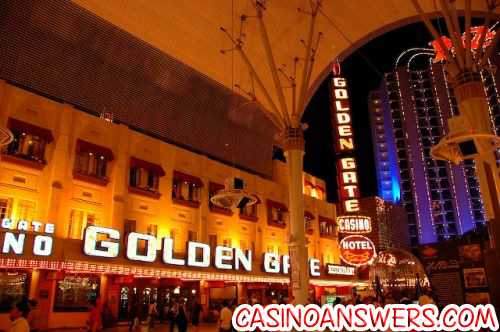 Yes, the Golden Gate Casino is Las Vegas' oldest casino and although it's had a few names changes since 1906 and a few licks of paint here and there (and a few piece of building work), the casino is definitely the oldest in the city. It is also a very historic place in Las Vegas, which a lot of firsts.
The Golden Gate Casino started life as the Hotel Nevada in 1906, where room and board was $1 a day (not bad, considering there was no such thing as a comped rate back then). The only downside? Well, no air conditioning and if you're in the middle of the desert, you don't want to be sweltering all day. But we can let them away with that since electric air conditioning was only a few years old at the time!
After that, Hotel Nevada had Las Vegas' first phone number – 1, of course.
It wasn't until 1955 that the Golden Gate Casino started to really take shape as the place we know it today. A group, hailing from San Francisco Bay bought the casino and hotel and changed the name to reflect their home. So, Golden Gate Casino was officially born.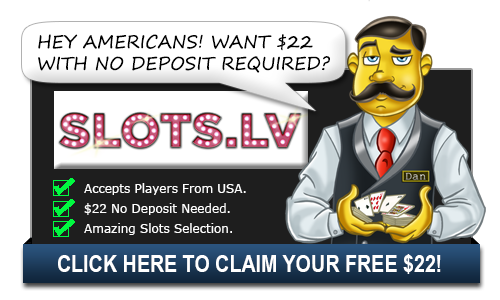 It wasn't long after that that another piece of history occurred in the casino. It might not be as historic as having Las Vegas' first telephone number, but bringing shrimp cocktail to Las Vegas in 1959 is still pretty big news, considering how many of those things get devoured every single day in the city, now. In fact, it took the Golden Gate Casino 32 years to sell 25 million shrimp cocktails, which is quite impressive.
The casino and hotel continued to expand over the years, under the leadership of Italo Ghelfi and then his sons and other business partners.
So, there you go. The Golden Gate Casino is Las Vegas' oldest casino, even if it has changed its name a couple of times and it has a long and storied history which is rare for Las Vegas, if you ask me. When you go to Vegas, you'll obviously take in Fremont Street and when you do, remember to take in One Fremont Street and visit the Golden Gate Casino for a taste of history. And you really have to take in the shrimp cocktail, as it's still one of the cheapest in the city.
Top Casinos for Americans

Additional Oldest Vegas Casino Questions:
(None yet)
Related Questions:
Alternative Ways to Ask/Incoming Search Traffic:
The answer to the question What Is The Oldest Casino In Las Vegas? is also applicable for the following questions:
Is the Golden Gate Casino the oldest in Vegas? Who had the first telephone number in Las Vegas? Who brought shrimp cocktail to Las Vegas? What building is One Fremont Street? What was the original name of the Golden Gate Casino?
Top Casinos for Americans