Cambodia, in southeast Asia, is a former French colony that is slowly becoming one of the success stories of recent years, based on a strong tourism industry, as well as a solid export industry of textiles and other agricultural products. The country has a stories history, from its pre-colonial days, to the French colonization, through to the Vietnam War and post-war insurgency. It is also one of the hubs for people traveling through Asia, as the historic Angkor Wat, a UNESCO World Heritage Site, is a draw for people around the world. In fact, the historic temple is seen as Cambodia's main tourist draw. With tourism the burgeoning industry in Cambodia, huge investment has been made, mostly by foreign countries, into developing the major cities into more 'tourist trap' style areas, so tourists can visit the temples, ruins and countryside during the day, then pursue other, more hedonistic activities in the evening.
Part of this redevelopment and attempt to draw tourists is the influx of casinos in Cambodia. The main draw is to bring people in from neighboring Thailand and China, where citizens cannot bet in casinos, into the casinos of Phnom Penh and elsewhere. So while Cambodian citizens are not able to bet in Cambodian casinos, the industry is booming thanks to their neighboring countries and also the increasing numbers of tourists passing through Cambodia, even if many of them might be western backpackers on a bit of a budget!
There is no real definitive figure on the number of casinos in Cambodia, as record keeping in this part of the world and in this industry is not the most regulated thing. In fact, the actual number will be much higher than any figure reported simply because the number of illegal betting dens and casinos will never be calculated – these betting dens and casinos existing to allow Cambodian citizens the opportunity to gamble in a casino that is otherwise deprived from them.
The biggest casino in Cambodia, as you would expect, is in the capital city of Phnom Penh, which is also the largest city in Cambodia. The biggest casino is Naga World, which is a huge complex designed to offer visitors to Phnom Penh an experience that would be hard to replicate elsewhere in the city. It is a mix of bright lights, brash entertainment and over-the-top indulgence that belies the county's financial standing in the world.
Naga World is opened in 1995, and the casino itself spans over 75,000 square feet, while the entire complex (casino, hotel and convention center) spans over 1.2 million square feet, making it a huge part of Phnom Penh's city center, standing on the banks of the Mekong River. Naga World is owned by NagaCorp, which is a company listed on the Hong Kong Stock Exchange.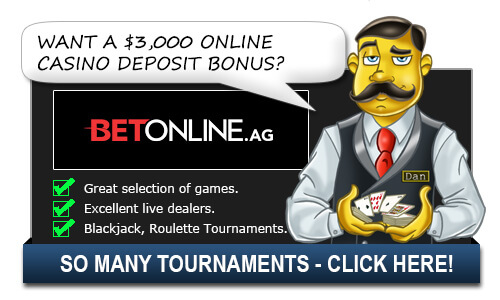 On the casino floor, there is well over 1,000 slot machines for users to play on, as well as dozens of table games. There is a huge variety of table games for visitors to play on, from the traditional games – baccarat, blackjack, Caribbean Stud Poker, Casino War, pai gow, roulette, three-card poker, and Wheel of Fortune – to more specialized, local games – bai buu, bai ngau ham, Texas Hod 'Em Bonus, and Three Pictures. If you do decide to play the local games such as bai buu, it is important you familiarize yourself with the rules before you try your hand at them. But it is definitely worthwhile, as playing the local games makes for a much more exciting visit.
Away from the casino, due to the size of the resort, there is a lot more to offer the visitor than casino gaming. The hotel has more than 500 rooms and suites, as well as a spa for visitors. There is also nine venues for patrons to get some food and drink, from Asian cuisine to more European flavors such as Italian and French. And if you want to continue your night out after a visit to the casino, in the same building there is Club 88, which is Naga World's own karaoke venue, as well as Darlin Darlin, Naga World's nightclub where you can listen to live music into the small hours of the morning. The rest of the resort is what you would expect from a high-end resort, with a spa, fitness facilities and shopping boutiques.
All-in-all, Naga World, as well as being Cambodia's biggest casino, is also one of the best places to spend an evening in Phnom Penh – it offers something for everyone, and the casino floor is a sight to behold. Make sure you pay Naga World at least one visit the next time you find yourself in Cambodia.
Top Casinos for Americans

Additional Cambodia Biggest Casino Questions:
None Yet
Related Questions:
Alternative Ways to Ask/Incoming Search Traffic:
The answer to the question What Is The Biggest Casino in Cambodia? is also applicable for the following questions:
Does Cambodia have any casinos?
Top Casinos for Americans