Billy Walters is a sports gambler, widely considered the richest and most successful sports bettor in the world. Walters wins bets with a regularity that befuddles fans and authorities alike. Walters has at the receiving end of constant attempts to pin him for illegal betting activities but for nearly 40 years he has managed to slip away and continue growing his fortune.
Bill Walters' Rise to Prominence
Bill Walters was born was raised in Munfordville, Kentucky and showed an interest in gambling from an early age. His father and uncle were professional gamblers, which served to influence him to try his hand a gambling. His first taste of gambling came when he was only nine years old. Working a paper delivery route, he bet a store owner for all his savings that the Yankees would win the 1955 World Series. The Yankees would lose to the Dodgers and Walters lost his entire bankroll which had taken many months to collect, but it only served to whet his appetite for gambling.
As he grew up, he continued gambling but it took him a long time to acquire the kind of proficiency that defines him today. Together with Dr. Ivan Mindlin and Michael Kent, Walters developed Computer Group, a company that pioneered computer algorithms for sports betting. Several times he lost large sums of money and even his house and this put a strain on his relationships. His second wife left him because of his impulsive gambling. In 1982, not long after the divorce, Walters, then running a car dealership and a bookmaking service was arrested for illegal bookmaking. He was fined $1000, so he decided to move to a state where gambling was allowed. Las Vegas was the obvious choice, a decision that would catapult him to unimaginable fortune. In Vegas, he started his own betting syndicate which earned him millions but also earned him unwanted attention from authorities and mobsters.
Not much is known about how he runs his operation or why it earns gives him such a hefty edge (57% by some accounts) but rare insights into his operation show that he does not do the betting himself. Most bookmaking companies are so afraid of losing to Walters that they won't take his bets anymore. Instead, he owns a business, ACME Group Trading, which makes big bets on sports and he uses surrogates (called "runners" or "beards" in gaming jargon) to place bets for him. It is rumored that some famous celebrities such as Floyd Mayweather and Ashton Kutcher have acted as runners for Walters. On his part Walters gathers insider information on various factors affecting game outcomes such as injuries, opponent history and personnel changes which he feeds into a computer algorithm that gives an informed prediction on game outcomes.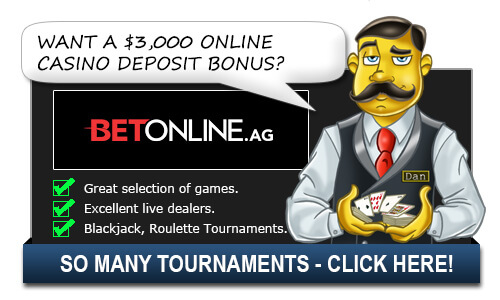 A runner named Rubalcada, who had worked for Walters for years disclosed to ESPN some of the intricacies of Walters' operation. According to him, one of the secrets that Walters uses is to leverage his huge financial muscle by placing wrong bets to change the odds. When the odds have sufficiently risen due to his bets alone, a runner places an even bigger sum on the opposite result, which will win enough to recover the losses on the first bet. Sometimes, he reportedly risks millions of dollars this way but his winnings always surpass his losses. He wins tens of millions of dollars every year and in 2013 he boasted that he only had net losses in one of 39 years as a professional gambler.
Billy Walters' Troubles with the Law
Many aspects of Walters' operation within and outside betting skirt legal gray areas and they have consistently kept him in friction with authorities. Since 1985, Walters and his associates in Computer Group have been arrested and had their houses ransacked by police at least three times for laundering activities related to illegal gambling money. Each time, prosecutors could not get charges to stick and Walters was acquitted. Aside from gambling activities, Walters has a large business portfolio which includes, real estate, stock trading and golf courses. Even in these activities, Walters never quite seems to possess the ability or willingness to play it clean. He has consistently faced accusations of insider trading and beginning 2014, he has been facing a high profile case alongside golfer Phil Mickelson and investor Carl Icahn for insider trading. Authorities suspect that Icahn had tipped off Walters regarding a Clorox trade and Walters then passed the information to Mickelson. Many argue that this is the dealing that could finally bring the slippery Walters back to earth.
Walters' Personal Life
Walters is an intensely private person, rarely giving interviews, mainly to protect the secrets of his businesses. He is known to be a heavy giver to charity and has a special liking for an organization called Opportunity Village which helps people with special needs to find jobs. His son Scott suffers a mental condition which started as a result of a surgery to remove a brain tumor when he was a child.
Top Casinos for Americans

Additional Billy Walters Questions:
None Yet
Related Questions:
Alternative Ways to Ask/Incoming Search Traffic:
The answer to the question Who is Billy Walters? is also applicable for the following questions:
Billy Walters bio, Billy Walters biography
Top Casinos for Americans