It's just about that time again – time for another Wrestlemania! WWE Wrestlemania 29 is the event for 2013, taking place on April 7th, 2013. And of course Wrestlemania is no fun unless we're actually placing bets on it!
Yes it seems crazy – actually being able to gamble money on a pre-determined sport. If you want to understand exactly what the deal is with that then read our Can You Bet On WWE article. This article is reserved for Wrestlemania 29 Betting Odds and Wrestlemania 28 Betting Tips so let's get to that.
WWE Wrestlemania 29 Betting Odds:
So first and foremost, here are the betting odds for WWE Wrestlemania 29:
The Rock (+1160) vs John Cena (-2480)
Alberto Del Rio (-460) vs Jack Swagger (+320)
The Undertaker (-2000) vs CM Punk (+1000)
Sheamus/Orton/Big Show (+370) vs The Shield (-560)
Ryback (-420) vs Mark Henry (+300)
Team Hell No (+250) vs Ziggler/Langston (-350)
Brock Lesnar (+370) vs Triple H (-560)
All of these betting odds are taken from Bovada. We try and keep them updated daily but head on over there for the latest odds – and that's where you can bet. And yes – they accept Americans too!
Okay so I see some value here – let's get on with the WWE Wrestlemania 29 Betting Analysis & Tips:
WWE Wrestlemania 29 Betting Tips:
Now remember – it's not just a case of who you think will win. I think the Undertaker will win too – but I'm not going to risk $200 just to win $10 on him! So we'll go through each match and provide analysis on where there's actual value:
The Rock vs John Cena: The +1160 odds on The Rock are actually quite tempting. The plan WWE have has been relatively simple: Rock wins match #1, Cena wins match #2 and then they set up Rock vs Cena #3 – the biggest of them all – at Wrestlemania 30.
However there's a few spanners thrown in the works. For example – The Rock is the WWE World Champion and he has to drop the title, right? Well not really….he IS scheduled to fight at Extreme Rules, so he could drop it there instead. Plus there's rumours Wrestlemania 30 will have Brock Lesnar vs The Rock instead, which means in theory Rock could win here. It also makes it more interesting for John Cena if he loses the big one again.
Cena will probably win, but I don't hate the idea of throwing a couple of bucks on The Rock.
Alberto Del Rio vs Jack Swagger: This is where I see value. WWEs initial plan looked like Swagger would beat Del Rio for the championship. Of course Swagger was caught on a DUI and with weed, so everyone thinks he is the heavy underdog now. But WWE don't seem to really punish people for DUIs like you would expect – plus Swagger caught some mainstream press.
The only real concern is WWE want Del Rio to be their main man for the Mexican market, and the Swagger stuff has lost a bit of fizzle lately. Again I think it's worth a small bet – especially with the two scheduled for a submission match at Extreme Rules where Del Rio could retake the title.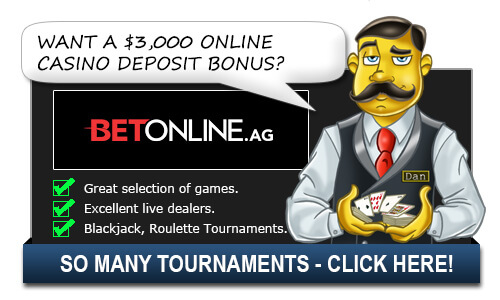 The Undertaker vs CM Punk:
Zero value. If you bet on the Undertaker, then you're betting what is known as a bridge jumper bet. Basically if you lose, you'll want to find a bridge to jump off.
Sheamus/Orton/Big Show vs The Shield: This is one I'd avoid too. The Shield really should win – they have the possibility of being the hottest thing in WWE for years. However I could see the faces winning enough times, to give that "happy ending" to it at Mania, that I think it's possible they'd lose. Plus it's WWE booking – not exactly the most stellar of late, and they could decide to break up the rather stagnant Shield sooner rather than later.
Ryback vs Mark Henry: I LOVE this. This is where I see the best bet on the card – Mark Henry at +300. Ryback has already lost quite a few times, and his character is losing steam. I can see them turning him heel promptly, so a loss here won't hurt that – while it will help Mark Henry, who has shown himself as a good career man. Back Mark Henry here because there is tremendous value.
Team Hell No vs Ziggler/Langston: They really need to get the titles off Team Hell No but they're a fan favourite, this will probably be a fun opener, and Ziggler/Langston are basically the job squad, as sad as that is considering their talents. +250 is good here for a small bet on Team Hell No, as your "Wrestlemania upbeat faces win opener" match.
Brock Lesnar vs Triple H: Again I think there is small value here. WWE signed Brock Lesnar for another year – putting HHH over him makes no sense. Of course it's WWE, it's HHH booking so sense goes out the window – but I can see HHH putting Lesnar over here again, as a good farewell ala Mick Foley, and as a good, final way to earn some respect for the boys.
Remember you can bet these all at Bovada.
Additional Wrestlemania 29 Betting Questions:
What do these betting odds mean?
Best thing is to go to Bovada and play about. You put in an amount and it'll tell you how much you need to risk to win that amount, or how much you will win based off that bet. The Undertaker is -2000 for example, so you need to bet $20 to win $1. CM Punk is +1000, so there every $1 you bet you win $100.
Top Casinos for Americans

Related Questions:
Alternative Ways to Ask/Incoming Search Traffic:
The answer to the question Can I bet on WWE Wrestlemania 29? is also applicable for the following questions:
WWE Wrestlemania 29 Betting Odds, WWE Wrestlemania 29 Betting Tips, Wrestlemania Betting
Top Casinos for Americans