It's that time of year again. It is of course Wrestlemania 30, WWEs biggest PPV of the year. And this one has a lot of promise to be one of their best PPVs yet.
We've got a lot of potentially great matches, and a lot of matches where the outcome is actually in doubt. That's great because it means we will actually have some value in terms of betting.
The best place to bet on wrestling is at Bovada.
Yes, of course – you CAN bet on Wrestlemania 30, like most wrestling events. I get asked that a lot, so I've written this article Can You Bet On WWE? which explains why exactly you CAN bet on a pre-determined sporting event.
Despite the Wrestlemania 30 card being practically set, so far the online sportsbooks only offer a few different betting options at the moment. That will most likely change after Monday Night RAW on March 31st.
Here are the current Wrestlemania Betting Odds courtesy of Bovada who also allow you to bet on the Battle Royal:
Wrestlemania XXX Betting Odds:
First let me quickly explain how it works. Below, the current odds for Wrestlemania XXX have Batista to win the Triple Threat at +1000. That means if you bet $10 on that, you would win $100. They also have Bryan winning at -1200 odds. That means you need to BET $120 to win $10.
Triple Threat Match:
Randy Orton Wins: +1700
Anyone but Randy Orton Wins: -5100
Batista Wins: +1000
Anyone but Batista Wins: -2000
Bryan or HHH Wins: -1500
Batista or Orton Wins: +700
Daniel Bryan Wins: -1200
Anyone but Daniel Bryan Wins: +600
HHH Wins: +2500
Anyone but HHH Wins: -7500
Daniel Bryan vs Triple H:
Daniel Bryan Wins: -4500
Triple H Wins: +1500
John Cena vs Bray Wyatt:
John Cena Wins: +160
Bray Wyatt Wins: -210
Undertaker vs Brock Lesnar:
Undertaker Wins: -3600
Brock Lesnar Wins: +1400
Divas Championship:
AJ Lee: -350
The Field: +250 (Means any other Diva)
4-Way Tag Team Title Match:
Usos: -200
Real Americans: +175
Rybaxel: +225
Los Matadores: +700
The Shield vs Kane & New Age Outlaws:
The Shield: -800
Kane & New Age Outlaws: +425
Andre The Giant Memorial Battle Royal:
Alexander Rusev: 7/4
The Big Show: 2/1
Dolph Ziggler: 6/1
Sheamus: 6/1
Alberto Del Rio: 14/1
Rey Mysterio: 14/1
The Miz: 14/1
Big E: 18/1
Christian: 18/1
Fandango: 18/1
Mark Henry: 18/1
Cody Rhodes: 25/1
Goldust: 25/1
Brad Maddox: 75/1
Brodus Clay: 75/1
Damien Sandow: 75/1
Darren Young: 75/1
Drew McIntyre: 75/1
Heath Slater: 75/1
Jinder Mahal: 75/1
Justin Gabriel: 75/1
Kofi Kingston: 75/1
R-Truth: 75/1
Santino Marella: 75/1
Sin Cara: 75/1
The Great Khali: 75/1
Titus O'Neil: 75/1
Zack Ryder: 75/1
Anyone Else: 15/2
I should note the odds on wrestling changes a lot. For example 3 hours prior to writing this, I bet money on John Cena to defeat Bray Wyatt. That was at +230 odds and it dropped to +160 soon after. So be sure to check out Bovada for the latest Wrestlemania 30 Betting Odds.
Where To Bet Wrestlemania 30:
You should be placing your bets at Bovada. They have been offering wrestling odds for years, and generally are the best sportsbook to bet WWE Wrestling at. As of this writing they are the only sportsbook offering Andre The Giant Battle Royal Odds.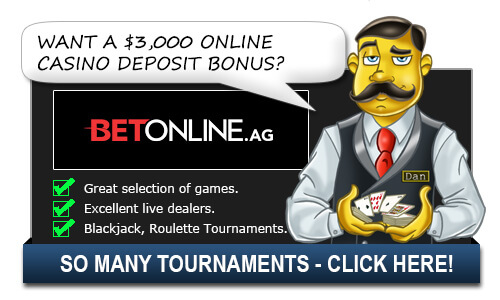 Wrestlemania 30 Betting Tips:
Undertaker vs Brock Lesnar: Stay away from this one. There is practically zero chance of Brock Lesnar ending the streak. I'd probably bet my kidneys that Undertaker would win. So betting Brock at horrible odds of +1400 is out of the question. However if you were betting Undertaker to win, you'd be risking $360 to win $10. Is it really worth that? Maybe. I've bet that before just for fun as it gets me nervous watching the match. But imagine if there was a mistake in the match and Undertaker accidently got pinned or something? Just not worth the risk.
John Cena vs Bray Wyatt: This is where there is great value in betting on Cena to win. Really Wyatt should win – it's great for him, and a great push to beat Cena. However Cena rarely does a clean job for people, and with the rumour of a Cena/Hogan celebration it makes the chances of Cena winning even more likely. Add onto that how WWE like to extend feuds out these days and you could easily see them having Cena win, to further the feud.
Daniel Bryan vs Triple H: Conventional wisdom states that Daniel Bryan should win this, and have his moment at the end of Wrestlemania holding aloft the title, much like Bret Hart 20 years ago, and [PARENTAL ADVISORY WARNING:] Chris Benoit 10 years ago. But this is wrestling ran by HHH. Admit it – at Wrestlemania 28 you actually believed the Pedigree/Superkick combo was finishing Undertaker didn't you? You believed that for many reasons, including the fact that it's HHH – he is just crazy enough to book himself to end the streak. This is the guy who in the last few years has defeated Brock Lesnar, came the closest to beating the Undertaker twice, defeated up and coming hot superstar Sheamus, won the WWE Championship over Randy Orton and didn't get pinned in his triple threat with Orton/Cena.
How can you not bet HHH there?
Triple Threat Match: Can you IMAGINE HHH winning this thing? There's a part of me that would really love that. Daniel Bryan is the favourite, but -1200 odds is horrible. I think Randy Orton has zero chance in hell too. I like a bet on Batista at +1000 odds. There's all the rumours that with his movie coming out he is promised the title reign – might as well go with that.
Divas Championship: Easy bet on The Field at +250 here. It really is a meaningless title and they haven't did much with AJ lately. Perfect time to put Tamina over and freshen it up.
4-Way Tag Title Match: Usos are probably the safe bet at -200. Real Americans are leading to the breakup – while WWE are enjoying the slow burn I just can't see it. Los Matadores don't really mean anything, and Rybaxel aren't exactly getting a strong push. Usos are hot at the moment I'd go with them.
The Shield vs Kane & Outlaws: Probably no value here, unless you think The Shield breakup begins here. I can't see it but if you do then +425 on Kane & Outlaws is nice value.
Andre The Giant Memorial Battle Royal: I spoke to the linesmakers at Bovada and they said all the money is going on Rusev. Due to that, I think either The Big Show is a good bet in the perfect tribute to Andre the Giant, or Sheamus at 6/1 odds is quite appealing because he is always pushed strongly. Big Show just seems too obvious, and I think considering it's a tribute to Andre the Giant, a heel who could fizzle out in Rusev isn't worth it. Go with Sheamus.
You can bet all of these at Bovada.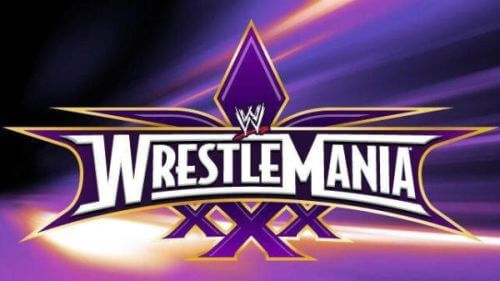 Top Casinos for Americans

Additional Wrestlemania 30 Betting Questions:
Is there betting odds for the Andre the Giant Memorial Battle Royal Winner?
Yes! Posted above.
Related Questions:
Alternative Ways to Ask/Incoming Search Traffic:
The answer to the question Can I Bet On Wrestlemania 30? is also applicable for the following questions:
Where to bet on Wrestlemania 30? How to bet on Wrestlemania 30?
Top Casinos for Americans