The WWE Royal Rumble 2013 is on January 27th, 2013. It promises to be an amazing event with The Rock returning to take on CM Punk for the WWE Championship, and of course the Rumble itself.
But now you can can have even MORE fun with the WWE Royal Rumble – by betting on it.
Yep – you can actually bet on the WWE Royal Rumble. You may be thinking . Long story short – the online sportsbooks that offer WWE Royal Rumble betting put on limits. So usually, you can only win a max of $50 on a favourite, or risk a maximum betting amount of $50 on an underdog.
This stops Vince McMahon from booking Heath Slater to win the Royal Rumble, then betting him to win the Royal Rumble at 1 million to win odds. For more information on wrestling betting, you can read our can you bet on WWE article.
Okay – now about the WWE Royal Rumble itself, and where to bet on it.
Currently you can only do your Royal Rumble Betting at Bovada. Bovada is a top quality sportsbook that cover a wide variety of sports betting options. They are also known as the best online sportsbook for Americans. Yep – they accept Americans, as well as people from practically every other country.
As of this writing – January 14th, 2013, the WWE betting options are unfortunately limited. Right now, here is what you can bet on for the WWE Royal Rumble with more betting odds most likely up within the coming weeks:
WWE Royal Rumble 2013 Betting Odds:
CM Punk to defeat The Rock at +170 Odds
The Rock to defeat CM Punk at -230 Odds
John Cena to win the Royal Rumble at -145 Odds
The Field wins The Royal Rumble at +105 Odds
If you are betting "The Field" to win the Royal Rumble you're saying anyone other than John Cena will win the Royal Rumble.
As you can see – 5Dimes Royal Rumble Betting Odds are leaning heavily towards the John Cena vs The Rock projected match at Wrestlemania 29. And that's understandable – because it really is looking like Cena vs The Rock II is happening.
But it doesn't mean it needs to be set by the end of the Royal Rumble.
This is the WWE, and they change booking on the fly. They still have Elimination Chamber to do a title change or set up a #1 contender. The Rock is booked on practically every RAW from now until Wrestlemania, so I'm sure they can squeeze him in on the Elimination Chamber if need be.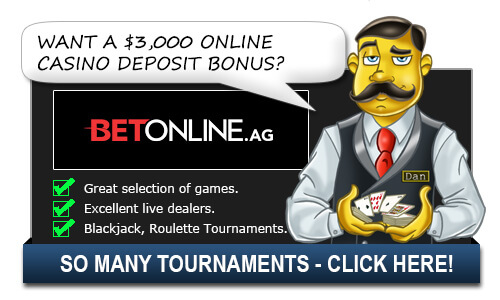 PLUS everyone is expecting Cena vs The Rock – and the last thing WWE wants to be is predictable. So it's extremely likely they WILL do some sort of upset like CM Punk defeating The Rock, or someone other than Cena winning the Rumble.
Hell – they could even do BOTH. They know that if The Rock wins then everyone will be expecting Cena to win the Rumble and it'll be flat. On the other flip of the coin, they know if Cena wins the Royal Rumble then The Rock is going to win his match – making that one flat.
So betting on the underdogs is a smart idea here. The Field winning the Royal Rumble is probably the best bet though. There are just so many options they can do here when it comes to who will win The Royal Rumble, with Randy Orton a strong contender assuming he is going to be fighting Del Rio at Wrestlemania.
So head on over to Bovada and get your WWE Royal Rumble betting on.
Top Casinos for Americans

Additional WWE Royal Rumble Betting Questions:
Can I bet on anything other than CM Punk vs The Rock and John Cena vs The Field?
Not at this time, no. But 5Dimes may add some more WWE Royal Rumble betting options and better WWE Royal Rumble betting odds prior to the PPV. Best thing is to sign up at Bovada and keep checking.
Related Questions:
Alternative Ways to Ask/Incoming Search Traffic:
The answer to the question Can I bet on the WWE Royal Rumble 2013? is also applicable for the following questions:
WWE Royal Rumble 2013 Betting, Bet on the Royal Rumble, WWE Royal Rumble Betting Tips, WWE Royal Rumble Betting Odds
Top Casinos for Americans