Keno is without a doubt one of the longest running casino games, with stories stating that it dates back to over 3000 years ago, although the first verified account of the game keno was in 1847. However despite its age, keno is a game that has never really seen many variations of it.

Most Keno games you will find online are going to actually be the exact same Keno game – just a different visual perspective to them. Not that that isn't a bad thing – Keno TV Show for example is as if you are watching a Keno game on television. It's just the exact same keno game you'd find anywhere, but the graphics make it that much more appealing.(Get 20 free spins on the Mariachi 5 slot, win real cash. Click here and use code DANSPINS20 during signup.)
Here is a list however of all of the Keno games you can find online that have some sort of variant to them that make them stand out over just regular Keno:
Caveman Keno: This prehistoric themed Keno game offers something unique – three wildcard numbers. These wildcard numbers are picked before each Keno draw randomly and if two of the numbers you choose to play match any of the numbers you pick, you win a multiplier that will increase the amount of money you win at the game.
Cleopatra Keno: One of the most popular games on our site, Cleopatra Keno sets up a marked spot on each round. If your last ball hits that spot? You get a whopping 12 games for free!
Klub Keno: The one thing that makes Klub Keno unique is the StarBall What this special feature does if the Starball lands on any of your numbers is double your payout. Depending on how many numbers you pick the odds of this are quite great as there is only 40 numbers to choose from in Klub Keno, and you can pick up to ten numbers.
Power Keno: My personal favourite – what makes Power Keno different than regular Keno games is that it is a multiple card Keno game. That's right – you have multiple cards that you can play with at once. It's still Keno it just adds so much more excitement to the game. Similar to when you are playing bingo and have a wide variety of cards to dab.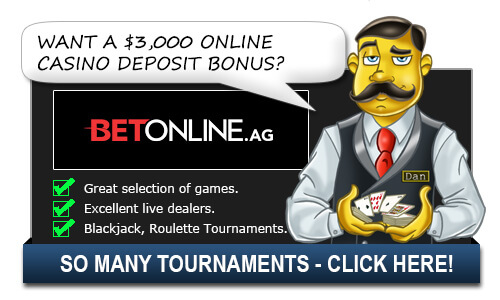 Superball Keno: This is currently the most popular game on our site and for good raeson – it offers the "Superball". Yes a bit obvious that one. What is a superball? It's a ball that will offer a multiply effect and if it hits, you get a 4x multiplier on your winnings. If you're looking for a keno game that is somewhat different, this is a great choice.
For the record I have only included keno games on this list that DO have special variants – not something where they have an additional "double up" gamble option.
Top Keno Casinos for Americans

| # | Online Casino | Reason | Visit |
| --- | --- | --- | --- |
| 1 | WinADay Casino | Amazing Multi Card Keno Game | |
| 2 | Slots.LV | $22 No Deposit Bonus just for registering, Fun Keno Game | |
Additional Keno Games Questions:
Are there any Progressive Jackpot Keno games online?
The only jackpot games we know of are ones that include a bigger prize for getting all the numbers. We have not listed them within this article but if there was a progressive jackpot one, we would for sure!
Is there live dealer keno online?
Unfortunately at this time there are no online casinos that offer live dealer keno. With live dealer games being so popular however, it wouldn't surprise me to see a live dealer keno game pop up in the near future!
Related Questions:
Alternative Ways to Ask/Incoming Search Traffic:
The answer to the question What different types of Keno games are there? is also applicable for the following questions:
Where can I play Keno online? What Keno games are there? Is there any Keno bonus games? Where can I play multicard keno?
Top Keno Casinos for Americans

| # | Online Casino | Reason | Visit |
| --- | --- | --- | --- |
| 1 | WinADay Casino | Amazing Multi Card Keno Game | |
| 2 | Slots.LV | $22 No Deposit Bonus just for registering, Fun Keno Game | |