It's Wrestlemania season once again and that means once again that you can bet on WWE wrestling matches! There are quite a few sportsbooks that have lines for the "Showcase of the Immortals," but the best of which is Bovada.
Wrestlemania XXVIII takes place on Sunday, April 1, 2012 at 7:00pm EDT live from Miami, Florida. There have been eight matches announced. Before we get into who we consider to be the best bets, let's look over the card of the biggest wrestling show of the year.
WWE Wrestlemania 28 / XXVIII Betting Odds
The current betting odds for Wrestlemania 28 at Bovada:
Kelly Kelly & Maria Menounos (-300) vs. Beth Phoenix & Eve (+200)
Randy Orton (-500) vs. Kane (+300)
Team Teddy (+200) vs. Team Johnny (-300)
WWE Intercontinental Championship Match: Cody Rhodes (-140) vs. The Big Show (EVEN)
World Heavyweight Championship Match: Daniel Bryan (+170) vs. Sheamus (-250)
WWE Championship Match: CM Punk (-200) vs. Chris Jericho (+150)
The Undertaker (-900) vs. Triple H (+500)
John Cena (-200) vs. The Rock (+150)
Now, we always recommend for something like this to bet on the underdogs at Bovada. Any big WWE fan knows that WWE loves to throw its fans a few curveballs. For an example of how well you can do betting on the underdogs, see our article about WWE betting.
With all of that said, you have to be cautious. You can't bet on all of the dogs recklessly, but rather and pick and choose the best ones.
Looking at this card, we would have to say the best picks are Daniel Bryan, Chris Jericho and The Rock – not necessarily that they will win, but that there is a good chance that we could see some surprises.
We even think The Big Show will pull through and win his first Intercontinental Championship. The matches you might want to avoid include the women's match and the GM match. The chances are that Randy Orton will get a clean win over Kane, but because their feud is just starting, they might have the heel go over.
Remember to place your Wrestlemania bets at Bovada!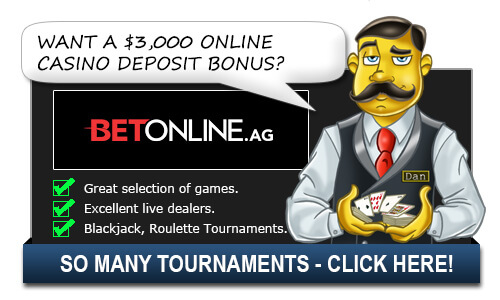 WWE Wrestlemania 28 / XXVIII Betting Tips:
– Big Show (EVEN) over Cody Rhodes: These are good odds on Big Show here and we've seen over the years that the more established names often win at this show. He's also never been Intercontinental champion before so him winning and adding to his Hall of Fame resume makes some sense.
– Kane +300 over Randy Orton: Of all the underdogs on this show, this is my favorite bet. Kane is another Hall of Fame caliber wrestler and like I said above, this feud is just getting started. A lot of the babyfaces are going to win on this show so a heel upset here wouldn't surprise me.
Additional WWE Betting Questions:
Can I bet on non-Wrestlemania WWE events?
Currently, Bovada and other sportsbooks only have lines for Wrestlemania. This includes all non-WWE events. Maybe one day, if demand becomes great enough, sportsbooks will start putting up lines for other wrestling shows.
Top Casinos for Americans

Related Questions:
Alternative Ways to Ask/Incoming Search
Traffic:
The answer to the question Can I Bet On WWE Wrestlemania 28? is also applicable for the following questions:
Wrestlemania 28 Betting Odds? Where To Bet WWE Wrestlemania 28?
Top Casinos for Americans