Terrance Watanabe is a Japanese American businessman and gambler, most famed for losing more than $120 million in casinos over the course of one year. Many consider Watanabe the biggest loser in gambling history.
In doing so, Watanabe lost a big chunk of his fortune which he had liquidated by selling his family's import business which was valued at $300 million.
Watanabe's Rise to Prominence
Mr. Watanabe was born in 1957. His father was a Nebraska businessman who owned a plastic trinkets company started in 1937. The Oriental Trading Company flourished after World War II and quickly became one of the largest carnival supplier in the world.
In 1977, when Terrance was just 20 years old he inherited the company and restructured it into a party goods manufacturer and guided it on a path of growth that saw it bring in revenues of $300 million per year.
In 2000, he sold the company for an undisclosed fee and retired to enjoy his new found liquidity.
Watanabe's Unfortunate Escapades in Vegas
In 2007, Watanabe went to Las Vegas and started a losing streak of proportions hardly seen in Sin City. He took up a suite at Caesar's Palace on the Las Vegas Strip, where he was treated as royalty.
He was given whatever he wished for and could even get employees he did not like transferred or fired. He was assigned his own personal valet and bartender who he regularly handed tips of $100 bill attacks. All the luxury and impulsive gambling saw his money steadily decline and finally, Watanabe was left broke and $14.75 in debt owed to Caesar's themselves. In total, he had lost $204 million in the Rio and Caesars casinos which were owned by parent company Harrah's Entertainment. Watanabe's business alone brought the company 5.6 percent of their 2007 revenue.
Not content with the $200 million that they made from Watanabe, Harrah's kicked him out and sued him to extract the $14.7 million that he owed them. They reportedly extended the money as a loan after his fortune was gone and it was also lost. In Nevada, Gambling debt can be prosecuted as a felony and this had Watanabe facing 28 years in prison. On his part Watanabe filed a countersuit against Harrah's claiming that they allowed him to gamble while intoxicated and in fact pumped illegally him with pain medication to keep him intoxicated. He also claimed that the casino had promised to refund him 30% of his losses, a promise which they had reneged on.
The Aftermath
The suit resulted in greater details regarding Watanabe's stay in Vegas coming out. It was revealed that when he first arrived in Vegas he had taken up residence at Wynn Casinos but was suspended for impulsive gambling, having blown more than $21 million. Casino rules and state law would require Harrah's to take action similar to what Wynn did. Several people who were in the employ of Harrah's at the time Watanabe was there collaborated his account, claiming that they were instructed by managers to allow him to gamble while he was clearly drunk. An internal investigation by of Harrah's treatment of Watanabe was not released because management claimed it would interfere with ongoing litigation.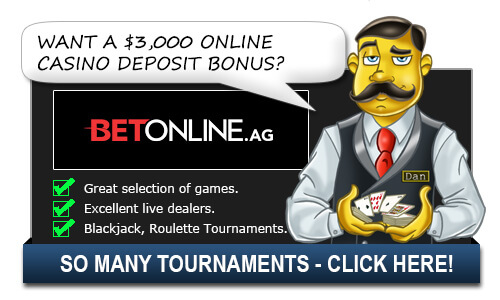 One year after the initial charges, both parties agreed to drop their lawsuits, with both parties agreeing to an out of court settlement. Watanabe agreed to pay $100,000 of the money owed to Harrah's. Later the New Jersey Gaming Control board fined Caesar's Entertainment $225,000 for their complacency towards Watanabe's actions while intoxicated. This action was curious considering that the activity in question occurred in Las Vegas. However Harrah's has several casinos in Newark and Atlantic City, and the NJGCB felt that the company's actions might affect the reputation of the State of New Jersey negatively. This ruling while not vindicating Watanabe of his own responsibility in his misfortunes did bring to light the unfortunate way in which casinos prey on their biggest clients, known in casino lingo as "whale." Casinos lure in this group by accommodating them in luxury suits, ferrying them in private jets and giving them personal handlers to see to their every fancy. According to analysts, high spenders have been the drivers of casino revenue growth despite a reduction in overall gaming activity in recent years. Clients with poor judgment can be a jackpot for casinos and it is no surprise that Watanabe's accusations against Harrah's is just one of hundreds of cases.
Top Casinos for Americans

Additional Terrance Watanabe Questions:
None Yet
Related Questions:
Alternative Ways to Ask/Incoming Search Traffic:
The answer to the question Who is Terrance Watanabe? is also applicable for the following questions:
What was the Terrance Watanabe lawsuit?
Top Casinos for Americans