Although not everyone is a fan of mobile betting, some people have no other option because they are too busy to use computers or visit a land-based betting company. Some apps and mobile sites are not good, and even though Stake.com is one of the gaming sites that do not have a dedicated mobile app, this company's product is on another level if you compare it to other operators. It is fast, easy to use, and takes advantage of the latest tech in the business.
Stake is a betting company that people associate with cryptocurrencies. What's more, it is one of the few brands that advertise its partnership with some of the biggest superstars in the world. For example, Stake sponsors Israel Adesanya, Kun Aguero, and even pop stars like Drake.
Aside from everything mentioned so far, Stake is also known for having one of the best mobile betting sites. You probably already know that it allows you to bet on everything available to desktop users, but there are a few other things users have to consider.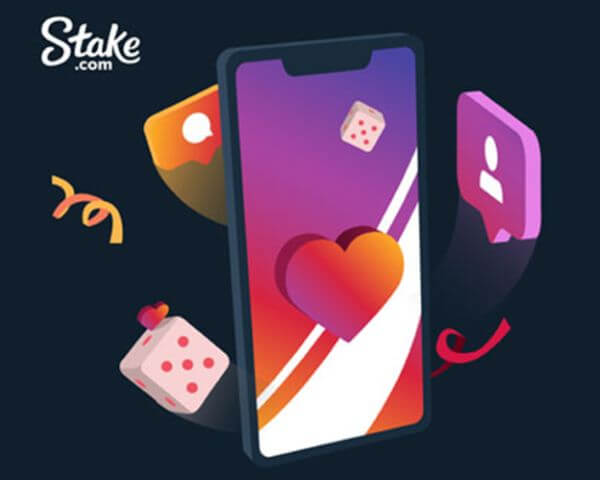 You can use the mobile site in your own language
Even though many people assume that Stake focuses only on Canada, the company is available in many other countries. As a result, the brand provides its services in a variety of languages.
English is undoubtedly most punters' go-to option because it is the most popular language in the world. However, others prefer to try something different. That's why Stake offers all of the language alternatives to mobile users. All they need to do to access them is select the flag icon in the screen's bottom-left corner.
What's really impressive is that Stake offers almost every popular language worldwide. For example, you can use the site in Hindi, Chinese, Turkish, Russian, German, and more. Needless to say, the operator can't include every option in the world, but it offers the most popular ones.
Mobile users can check Stake's blog
If you are looking for a website that allows you to learn the latest news in the iGaming world, Stake is definitely one of the best options. Despite lacking an app for Android and iOS, Stake's mobile website allows customers to access the site's amazing blog section.
Once you look at it, you will see that it is divided into multiple subsections. Aside from the general news regarding different sports competitions, such as the Super Bowl, mobile punters can also learn more about the latest news regarding Stake and its casino. Punters can even check the newest crypto information, which is a huge plus.
There is no need to use the company's desktop site to access the support department
Have you ever wondered why some gambling companies can't optimize their contact options and require people to use the desktop platforms in order to get help? The answer is simple – these brands do not have the needed resources to make sure everything works on a mobile device.
We are happy to share that Stake is an exception., Aside from all of the perks mentioned so far, this top-rated betting operator will allow its mobile users to talk to the customer support department. They can do that by selecting the option Live Support, located just above the language option.
After pressing this option, you will see something like a small FAQ section where you can search for your answer. If that doesn't work, you can contact the professional support department by pressing "Send us a message".
Odds formats
The last reason why we think Stake can provide you with the ultimate mobile betting experience is the odds. Even though most people use this operator because of its casino, there is no arguing that it is one of the best sports betting platforms in the world.
Aside from allowing mobile users to punt on every sport they like, Stake also offers them the option to choose from a variety of odds formats. Decimal and Fractional will be one of the most popular choices, but the platform also provides Malaysian, Hong Kong, American and Indonesian. Each option has its specifics, so make sure to check it out.