If you want to place bets on sports events or play casino games, you can do that by using a real bookie/casino or an online alternative. Even though some people are afraid of choosing the second option, Betenemy aims to take your best interests into account, so you can rely on unbiased reviews for help. This site provides future gamblers with the information they need to choose a given online casino or bookie.
Many people think that choosing one of the iGaming operators is complicated. Moreover, they assume that most brands out there will do everything they can to steal their money. Although there are companies that fall into this category, the world of online betting has loads of top-notch operators. That's why we will go over some of the things you should check if you want to make sure that a given brand is a good option for you.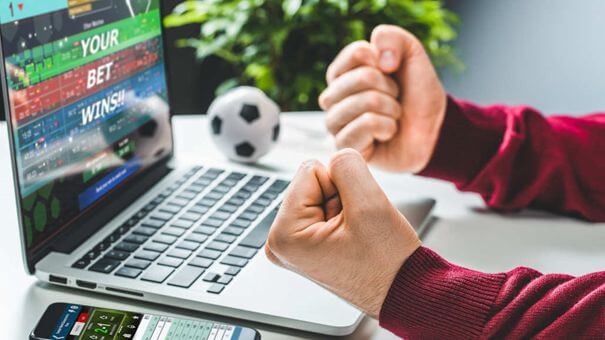 Make sure the company has everything you need
Millions of people bet online daily, and most of them are interested in different things. There are all kinds of online betting companies that users can choose from, but if you look closely, you will see that most of them are similar. For example, almost every website has a sportsbook, a casino, or both.
Luckily, some places are more memorable and provide other kinds of sections. You can come across betting companies with Bingo, Keno, and loads of other things. Of course, those sections wouldn't matter to you if you are not interested in them. So, before you start looking for your future online betting platform, decide what's important to you.
Some people want to have access to the best sportsbook, whereas others are interested in other things.
If the site has what you like, contact your local authorities and ask if it is legit
After you've learned that the website you like has everything you need, the next step is to learn more about its safety options. The reviews at Betenemy always provide this information, but if you are reading other platforms, you must conduct your own research.
Keep in mind that a given betting operator may be available in your country even if it does not have a license. However, using an unlicensed gambling site can be risky, and it may get you in trouble. So, always make sure you go through the available security features. Preferably, you should find a company that offers an SSL certificate.
If you want to bet on the go, check the mobile betting alternatives
Some gambling companies know that mobile betting will play a crucial role in this business a couple of years from now. Consequently, they focus on providing people with top-notch mobile betting services via apps and mobile sites. Both have their pros and cons, but they provide the same things.
With that being said, some apps and mobile sites are different than others. You can often find special betting options, exclusive promotions and a variety of other surprises. If this is something important to you, make sure to learn more about it.
Check whether the company provides the specific online payment option you are interested in
Aside from everything mentioned above, some online gamblers want to use a specific payment solution when punting. Some people prefer to add funds using their credit cards, but others are more cautious and want to use cryptocurrencies or e-wallets.
Even though not every betting website offers the two options mentioned above, some places will let people access them. Some leading betting brands are notorious for offering users a bunch of things. However, you can come across different minimum deposit and withdrawal requirements, so you have to be careful what you're using.
Lastly, go over every popular blacklist and make sure the casino or bookie you like is not there
Due to their fancy designs and loads of betting options, some gambling operators look a lot more appealing than others. Naturally, they accumulate clients from all over the world.
Even though some of those places are legit, others will cause you many problems. In order to avoid most of them, you have to check the popular blacklists in your county. If you find the name of the site you like, definitely look for something else.