People like creating myths and tales about virtually any subject related to entertainment and leisure, including art, cinema, and sports.
This is even more common in the gambling industry, where the consumer and the bookmaker are thought to be on opposing sides. Some people have a strong inclination to believe that the bookmaker would constantly want to outsmart the customer through various means.
Reality could not be farther than that as of our days, the growing popularity of online casinos has put the satisfaction of the client at the center of all efforts. Specialized platforms offering the best online casinos in regions such as the Arab world give players tips and recommendations on how to play securely and even offer guides on how to gamble and improve their winning odds.
But even so, slots remain a casino game that gathers the most detractors. Being an electronic device, not controlled by a human being but instead built on automatic random results, many misconceptions have been built around this game.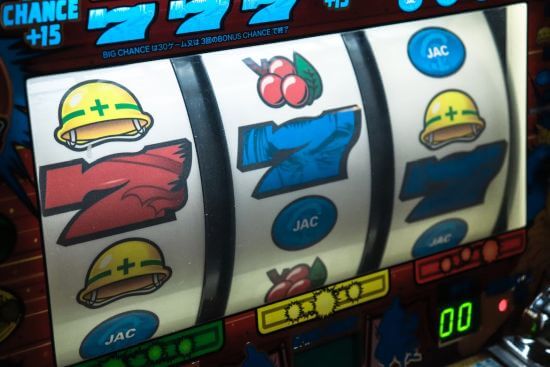 This is why we'll examine a few common slot machine myths below to determine whether they're accurate or not.
Myth 1: You will never (or very seldom) win anything from a slot machine.
Let the facts speak for themselves. There's an actual record of the biggest wins that players in land-based casinos have obtained. From a $14.3 million win on a middle-level casino in Las Vegas to a record $39.7 million won through the Megabucks slot machine with only a $100 bet. The examples of people winning big jackpots are endless. And this doesn't only happen in Las Vegas, but there's also the story of a retired couple in Argentina that won around 3.5 million Argentinean pesos (equivalent to $25.000 actual dollars). This occurred in a little land-based casino in a neighborhood in Buenos Aires, the country's capital.
Although the jackpots are not typically this high, winning on a slot machine occurs more frequently than most people think. It's even mandatory for online slots to reveal the information about the pay tables they offer and the return to the player for each of their bets. You can even find out about the frequency rate of payments so you're aware of how many spins on average will land you a winning combination.
Myth 2: The cycle of slots payouts is predetermined
Many people see slots as simple machines, and this misconception makes them believe that as machines, they can be manipulated to assign the delivery of prizes at specific moments.
But the reality is that every spin and result on a slot is completely independent of one another, and the result is randomized meaning that you can have two or more winning rounds in a row or even go many spins without a winning combination. You might have won a jackpot and come back after the following spin to win a further, even larger jackpot.
Every slot has a different level of volatility, ranging from very low, low, mid, high, or very high. Very volatile slots mean that they will deliver prizes less often but the pots they deliver will be bigger, and low volatility slots often win combinations more often but less big in cash volume.
Myth 3: Slot machines typically award greater prizes in times of low influx and vice versa
This is not true, and it even goes against common sense. To ensure that the players are satisfied, casinos work to maintain a nice balance in the winnings that their machines produce. If casinos could alter the awarding of prizes according to the number of people in the casino, it would mean that they would be penalizing clients when the casino is full, when common sense says that they pursue a full house. Like any other business, the success of the casino depends on the satisfaction of its clients.
Myth 4: Free spins or bonuses in online games reduce your chances of winning
A number of techniques were implemented to provide assurances that these games operate randomly and are not rigged. The random control mechanism used by online game developers prevents the machine from knowing how the cards are dealt with or how the wheel or slot is spun.
The machine is unaware of whether the player is participating in a bonus spin or not thanks to the same autonomous process.
The games are quick, and you don't need to know many rules to play slot machines, making them of the most accessible casino games for beginners.
The luck element becomes more significant than in other games, but the level of enjoyment is also very high, which is why they draw the public's interest.