Which are some of Stake's Terms and Conditions you have to know before using the bonuses?
Although online bettors may find some operators where the promotions give them extra funds and free spins without any specific conditions, most operators are not like that. Those interested in using the Stake promo code 2022 will notice this company offers loads of top-rated offers for its new and existing users. However, they all have specific conditions that users must adhere to if they want to use the propositions.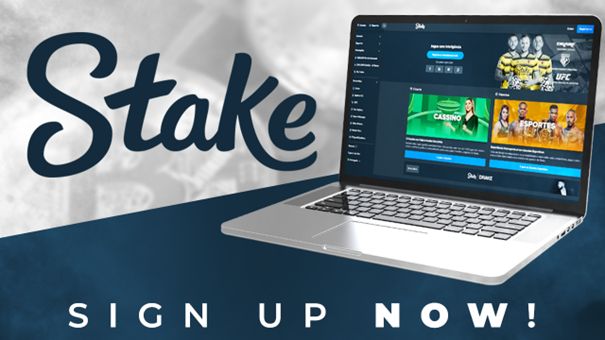 You don't need any previous experience with Stake to know that every promotion has a min deposit/bet condition. Most offers also come with a rollover requirement, which everyone has to complete to make a withdrawal. However, there are a couple of other important rules that most punters are not aware of. That's why we will try to share them in this article.
Usually, players are not allowed to use multiple accounts to participate in the bonuses
Those who've used Stake's platform at least a couple of times know that the operator provides an amazing selection of promotions. Some of them are "evergreen", whereas others come in the form of different competitions. Those things usually have a leaderboard that determines the prizes.
Since gamblers have to play against each other to win, Stake usually does not allow punters to use multiple accounts to play. If someone gets caught doing this, he will be removed from the leaderboard. Keep in mind that this violation may have even more severe consequences.
Some of the sports betting promotions will work only if you wager on a specific market
Aside from being a popular online casino, Stake is also notorious for being among the best bookmakers in the business. Its partnership with some of the biggest stars in sports proves this, so don't be surprised when you find various options.
Thanks to the Stake bonus code, new users can have more funds to play with. However, once this offer expires, gamblers can avail themselves of a couple of additional proposals. Some can be used in different sports and leagues, whereas others only work for certain things.
The bonuses that fall into the second category often have restrictions regarding the markets you can bet on. For example, some companies will require you to wager on the Winner markets only, whereas others can work on things like 1×2 or Over/Under.
Cash Out can't be used for some offers
Stake is a popular betting platform where people can use different features. One of them is more special because it gives gamblers the chance to control their bets and settle them earlier than usual. Stake calls it Cash Out and allows its clients to use it while wagering on all sorts of sports.
Although Cash Out is one of the most interesting features in online betting, it is not always among the eligible options for some bonuses. In fact, most of the offers you will come across for sports won't allow you to take advantage of it. You can always check whether Cash Out is among the "ban list" by reading the Terms and Conditions.
Some of the offers for football will work only if you wager on a specific league
Although Stake is a gambling website mainly focusing on the NA market, it also has loads of players from Europe. Those interested in sports wager on different things, but football is definitely the most popular option. Hence, Stake offers plenty of markets and other perks to those who place bets on it.
Some work for all sorts of football competitions and championships, whereas others are limited to specific leagues. For example, Stake often provides exclusive rewards for some of the popular leagues in South America, such as Serie A. Needless to say, the only way for people to take advantage of this option is by placing a bet on it.
Conclusion
Every promotion available on Stake is unique and has specific conditions users must adhere to. Reading all of them might take a couple of minutes, but it is worth it in the long run.