Telesina (or Teresina) is often described as a variant of five-card stud, but is more of an amalgamation of stud poker and community card poker. The first four rounds are identical to Five Card Stud with the players receiving two cards (one face down) and then three more face-up cards interspersed with betting rounds.
However, a final round is added where all the players are dealt a single community card.
Number of players: 2-5 Deck: Stripped deck containing 7-A of each suit.
Limits: No limit
Blinds/ante: The game is played with blinds and two blinds are posted, small blind and big blind. The player to the left of the dealer posts small blind and the player to the left of small blind posts big blind.
Initial deal: One pocket card and one face-up card to each player.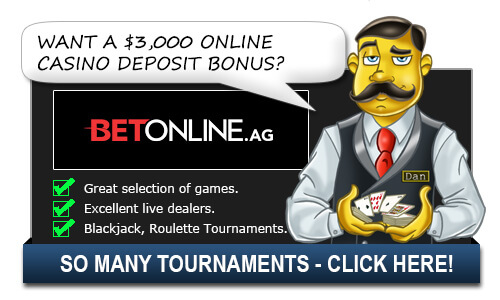 Telesina is a variation of Five Card Stud with the following important exceptions:
The deck contains 32 cards. Cards valued 2-6 have been removed,leaving 7-A of each suit in the deck.

The highest open combination starts the action in each betting round, including the first. This means that any player – including the dealer, small blind or big blind – could be first to act in the first betting round.

Blinds are used instead of antes. A small blind is posted by the first active player to the left of the dealer and a big blind is posted by the second active player to the left of the dealer (identical to Texas Hold'em blind logic). A dealer button is used to indicate the dealer position.

Players who fold will not have their cards thrown in the muck. Instead, their face up cards will remain visible on the table until the end of the round. There are four betting rounds in total, followed by the showdown.
Winner: Highest hand according to the standard poker hand rules
Telesina is an Italian version of poker that is also sometimes called Teresina. There are a few different variations of this game as well. Those are:
Telesina Con Vela – This is a version where each player gets five cards, but then there is one card face down in the middle. Before the showdown, this card is flipped face up and anyone can use it to build their hand as a community card.
Telesina Con Matte – 5 Card stud with a wild card or a joker.
Telesina con carte coperte – After two cards have been dealt, each player reveals one. Then as each card is dealt the player has to reveal another until they have four up and one down.
Telesina con una carta coperta – The first and last cards of the hand are dealt face up.
Top Casinos for Americans

Additional Telesina Questions:
Where can I play Telesina Poker?
If you're looking for a place to play Telesina Poker, look no further than Bovada. Unfortunately, NoIQ Poker is not accepting players from the United States at this time.
Related Questions:
Alternative Ways To Ask/Incoming Search Traffic:
The answer to the question What Are The Rules to Telesina Poker? is also applicable for the following questions:
Rules to Telesina Poker, Telesina Poker Rules, teresina poker,
Top Casinos for Americans