After a year or so, online double or nothings are still going strong. I've only recently delved into this popular bracket, but unfortunately I find it too slow for my tastes. For those that haven't been introduced to the game structure, it's standard Texas Hold'em sit and go, but with the twist of being a ten ringed game where half the field doubles up when the sixth person is eliminated. Though it is great way to cultivate a bankroll, it sometimes feels like a tedious grind at best. While you see more payouts, they're obviously only double your investment. I actually find myself drawn to the fast pace action of the turbo version. Sadly, like all turbo games, they boil down to crapshoots if played against decent opponents.
That said, it's a fresh take on Hold'em, and if you're a fan of satellites (where you aim to reach top 5, for example,) then you'll probably enjoy the tight nature of this game. On the other hand, if you're an action junkie, don't bother; the bare bones profitable way to play is extremely tight. You'll be folding almost every hand you get. For the first two tiers of blinds, you'll only want to play AA/KK down to AQ suited (even AQ is iffy.) Not being a math geek, I prefer to leave the calculations to others, but your chips are worth roughly two times more in your stack than the chips you would potentially win in these tiers.
Stealing blinds is a must. If you can't eek out the courage to plunge all-in to blind steal in the late tiers, your stack will dwindle to nothing. Don't let this happen, but also don't abuse this play with stone cold bluffs, especially if you're trying them on extremely short/large stacks. Considering everyone at the table will be trying to survive, it'll become a tossup for blinds in the higher tiers. It actually reminds me of tournament play, where you are aiming to make the money. Late game boils down to all-in or fold.
Fear the bubble. I know a lot of pro players like to say that the bubble isn't the time to tighten up, but double or nothing is a different beast entirely. Here there is no difference from first place and fifth—they get the same payout no matter how different their stack sizes at the cutoff.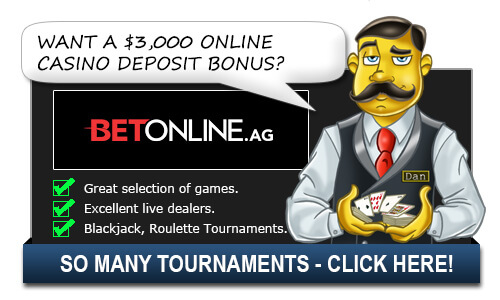 So basically, you'll want to tighten up your game even further. Likely, once you hit the bubble (six handed, in a ten ringed double or nothing,) the blinds will be raking havoc on stack. An average double or nothing starts will around 1,500 chips, so if you don't get lucky early on, the blinds along with your tight play will leave you around 900-1,000 chips when the blinds hit 150/300. The key here is survival. Pick your all-in steals at the most opportune times and you may be able to coast into the money.
A huge advantage of playing double or nothing online, and especially in micro/low stakes, is the amount of dead money floating around. Bad players flock to this new game type, and play it as they would a normal sit and go. Normal poker is a losing strategy in these double or nothings. But people play normal poker because they either don't like sitting around (action junkies,) or they don't know better. Here lies your advantage. Let the others at the table risk their stacks ignorantly—if they pick each other off, you can just sit back and glide into the money.
If all goes well, you'll end up with a decent stack after doubling up in the later tiers. When you do, and end up with around 2,000-3,000 chips, DON'T risk betting it away. This means not calling other short stack's all-ins. This means not raising something like AK off suite all-in under the gun. Try to hide and let the others duke it out. Let the 5,000 chip psycho deal with the short stacks. Play only hands you absolutely need to survive. With a bit of luck, you'll be able to avoid too many coin-flips and reap your due reward.
Be prepared, even with playing perfect poker, to lose around 40% of your games over the long term. This is why many choose to multi-table grind out these games. All in all, I find these double or nothings to be a refreshing change of pace from standard poker structure. Give them a try (have you played at Bovada?), and remember, play tight—really tight.
Top Casinos for Americans

Additional Double or Nothing Sit & Go Questions:
(None Yet)
Related Questions:
Top Casinos for Americans