iCoP is the acronyom for a series of online poker tournaments spread over a certain amount of days, which was held at the poker rooms hosted on the Boss, or International Poker Network.
iCoP stands for International Championship of Poker.
As the iCoP is on a poker network that hosts a variety of online poker rooms, this means that a good selection of different poker rooms would promote the network – depending on what online poker room was signed up and using the network at that time. Online poker rooms that promoted the iCoP included Paradise Poker, Interpoker, Pokerheaven and Fortune Poker.
The very first iCoP took place in March 2009. It was a 7-day event with a total guaranteed prize pool of 250,000 Euros.
Here was the schedule of the very first iCoP event from 2009:
March 9th: iCop Texas Holdem 100,000 EUR Guaranteed. The buy-in for this event was €75 + €7. It also featured 3 rebuys and 1 add-on.
March 10th: iCoP 5 Card Draw 7-A 25,000 EUR Guaranteed. The buy-in for this event was €60 + €6.
March 11th: iCoP Omaha Hi 50,000 EUR Guaranteed. The buy-in for the Omaha event was the biggest yet of the iCoP, at €100+€9.
March 12th: iCoP 7 Card Stud 25,000 EUR Guaranteed. The Stud event had a buy-in of €70+€7.
March 13th: iCoP Texas Holdem 75,000 EUR Guaranteed. This was a short-handed event with 1 rebuy and 1 add-on. It had a €100+€9 buy-in.
March 14th: iCoP Omaha Hi/Lo 25,000 EUR Guaranteed. The Hi/Lo Omaha event had a nice buy-in amount of €80 + €8.
March 15th: iCoP Main Event: The main event of the iCop main event had a whopping 300,000 Euros guaranteed prize pool, with a buy-in of €280+€20.
In addition to all of this, iCoP encouraged players to play in all event by handing out medals. iCoP held back 3% of all the prize pools, which would be spread evenly between the top 3 medal players. The iCoP Gold Medalist would get 50%, the iCoP Silver Medalist would get 30% and the iCoP Bronze Medalist would get 20%.
That was the setup of the original iCoP. Since then, there have been various other iCoP events. Here is a listing, and brief details of every International Championship of Poker event in history: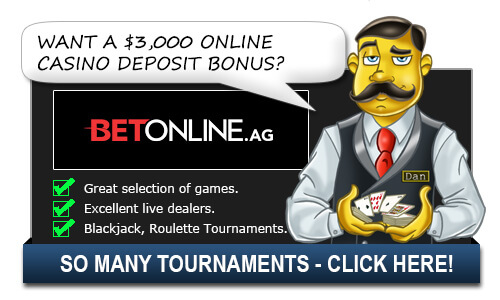 iCoP 2010:
Took place from November 8th to November 15th, 2010 and was promoted primarily by InterCasino. 8 events, which included a "last chance" event and had a €110,000 guaranteed prize pool. All events were Texas Holdem, with some events offering buy-ins as low as €3.30. They also had a €50,000 bonus prize for anyone who got to 3 final tables.
iCoP 2011: This event took place from 14th February, 2011 to 21st February, 2011 and was mainly promoted by Poker Heaven. It was all Texas Holdem with a few rebuy events, and buy-ins ranging from €4.40 to €40+€4. They also offered the same "3 final table" special.
There was no iCoP International Championship of Poker event in 2012. This was an attempt for the Boss Network to compete with the popularity of Pokerstars WCOOP(World Championship of Online Poker) events, and as you can probably guess – it failed miserably, and they "took a bath", as the phrase goes. The initial iCoP event didn't come close to covering the guarantees, and was a largely scaled down event after that, focused entirely to the Texas Holdem crowd.
Top Casinos for Americans

Additional iCoP Questions:
Will there be an International Championship of Poker event in 2012?
Probably not in 2012, OR in 2013. This is due to the low popularity of the initial tournament, as well as the IPN Networks current struggles to maintain a stronghold in online poker. Sadly, I expect we have seen the last of the iCoP. Which is probably not a bad thing, as it drove me nuts going back through this article changing "ICop" to "ICoP". Always forgot to capitalize that P!
Related Questions:
Top Casinos for Americans