Strip poker is the same as regular poker. You can play any kind of poker and turn it into strip poker. You can play Texas Hold Em Poker or any other type of poker and turn it into strip poker.

The concept of strip poker is to see who has the most clothes on at the end of the game. Each hand is played and instead of betting with money whoever loses takes off their clothing.
If five people are playing strip poker the one with the lowest hand at the end of each hand has to remove an article of clothing. This continues until everyone has no clothing on.
Strip poker can be played until one person is completely naked or until only one person is left with clothing on. Playing until only one person is left with clothing on involves the person who loses the hand taking off one piece of clothing. With the relatively low stakes, players often play a bit more fast ad loose than they normally would. It's because losing an article of clothing is seen as no big deal, actually the point of the game, and there is no money at stake here.
Every time a player loses a hand he loses clothing until everyone is naked. The one who has clothing left on at the end of the game wins.
Typically, games of strip poker are played in jest with many of the competitive elements stripped out so to speak. It's mainly meant as a way for people to "get the party started" in a full, enjoyable way. It's rare that you see a game of strip poker played with the same intensity as a game held inside of a poker room or a tournament game. This is probably the best for all parties involved as an argument over a played hand would not do you any good when playing with members of the opposite sex that you are attracted to.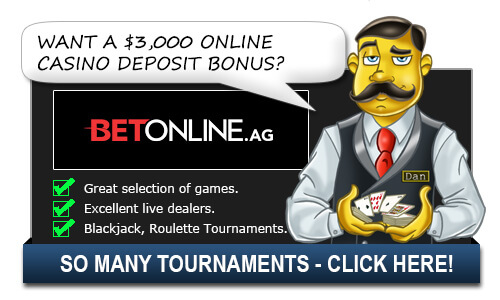 A lot of people think that strip poker was invented in New Orleans alongside real poker back in the 19th century, with players playing this variation of the game with the women at brothels. However, this version of it's history has only popped up over the past few years with more people pointing to late 1930s England as the true birthplace.
The game is very popular in film and movies with Joey from Friends attempting to stage a game of it (but being hilariously stopped by a lack of playing cards) and it also featured into the plot of American Pie 2, one of the top movies of that year. The game works as an easy plot device to get the characters going and can be quite funny when executed correctly.
It's also made for a popular computer game as versions of it go all the way back to Apple II computer. Graphics have gotten much better since then and newer versions have followed.
Top Casinos for Americans

Additional Strip Poker Questions:
(None Yet)
Related Questions:
Top Casinos for Americans