When you are looking for games to play for a home poker game, it can get boring to play a game like Hold'Em. With the game only being six handed, the odds of better hands going straight up can get low so the action can be a little low. This is where creative home games come in. If you only have a six players, we have a few ideas for you.

Hold'Em is the most popular game in the world when it comes to poker so a Sit N Go style six-person tournament could be a lot of fun. It can be difficult to know when and how to raise the blinds, but we've found that an egg timer comes in really handy for this. When it goes off, raise the blinds. You can set it for as long or as short as you like.
Another fun ways to play at home is to simply add the Jokers back into the deck. If you want to see some big betting, wait until a Joker comes out on the flop and everyone in the hand makes their hand. You could see some real crazy betting in this situation and things can quickly get out of hand. Always a great recipe for a fun night!
One of the most fun and easy to pick up creative poker games is 7-A Five Card Draw. Most people learn Five Card Draw as a child, and this is an interesting variant on it.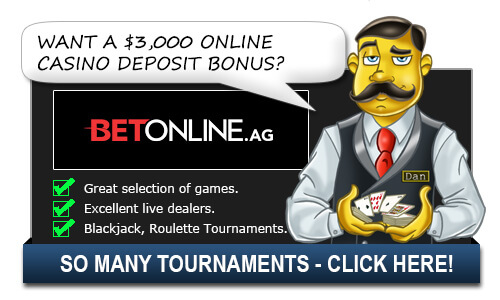 All of the cards from 2-6 are removed from the game. (If five players are active then sixes are added to the deck.) The game is then played as if it were normal draw poker, except with the limited cards play is much crazier! For full rules see:
http://www.theultimatepokerguide.com/article.php/a-7-five-card-draw-poker-game-rules
7-A Draw is offered on sites like
Bovada
, so if you enjoy it you can also play it online!
Another popular poker variant is Crazy Pineapple. Pineapple is played like Texas Hold 'em except you are dealt three hole cards, and you must discard one card after the flop! This makes for some interesting changes in strategy compared to Texas Hold 'em, and is perfect for a more casual home game. For full rules visit this link.
One more game I have to mention is Swingo. You've probably never heard of it, but this one is a lot of fun. This one is somewhat similar to Seven Card Stud, but with some unique twists. Each player is dealt five cards and a round of betting ensues. The players then pick two cards to work as their hole cards and the other three are placed face up in front of them as in seven card stud. After a round of betting there is a community river card dealt that anyone can play off of.
Now, this is where things get crazy: the showdown. Players can make their hand from a total of seven cards: the five cards in the hand as dealt, the river card, and any one of the exposed board cards from the other players' hands. This really encourages people to stick around and see what everyone else's exposed cards are.
Top Casinos for Americans

Additional Home Games for 6 Questions:
(None Yet)
Related Questions:
Top Casinos for Americans