Poker tournaments are contests in which people compete against one another in poker to win money. They're the most common way people play poker online, with most poker sites offering regular tournaments. As poker has become more popular, tournaments and the prize money they offer have grown bigger than ever. Tournaments such as the World Series of Poker and the Poker World Tour can offer prize pools worth tens of millions of dollars.
As a beginner, you won't be playing in the WSOP just yet, but you'll still be able to enter tournaments online. There are many different kinds of tournaments, and each will have its own rules and buy-in. Before you start playing, you should understand how to join a tournament and how they work
Joining a Tournament
Poker tournaments differ from standard cash poker games in that everyone pays a buy-in fee which awards them a certain number of chips. The fee to buy into the tournament will depend on the tournament itself, with prices ranging from $10 to as much as $10,000.The buy-in fee is often separate from the rake, which is the percentage (usually around 10%) that the poker tournament organizer takes.
No matter what happens, the fee you pay to buyin is the most you can lose during the tournament. However, some tournaments will let you rebuy if your chips fall below a threshold at a certain time in the event. Reentry tournaments will allow you to buy back in only after being eliminated, while a freezeout tournament means you won't be able to buy anymore chips at any point. Some poker sites may also offer freeroll tournaments, which you enter for free.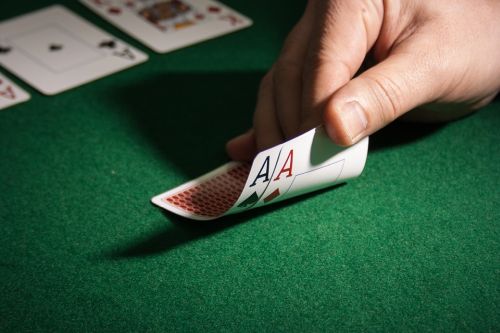 Tournament Play
Once you've joined a tournament, you'll join one of the tables either at a scheduled time or at any point if it's a sit 'n go tournament. A sit 'n go tournament begins whenever there are enough players ready to play and is most common in online poker. For casual tournaments, you can choose which table you sit at, while other contests may have a random draw to decide which players sit at which tables.
Once play begins, you'll need to pay close attention to the blinds. Unlike in standard games, blinds don't remain the same during tournaments. At set intervals, the blind will increase, forcing players to constantly increase their stacks. Being unable to pay the blind means you'll "blind-out" and will be out of the tournament. The exact blind amounts will vary depending on the tournament, but you should be able to check before you join.
The speed at which a tournament is played will depend on the tournament itself, as there are slow and ultra-fast tournaments at most poker sites. For fast tournaments, the blind will increase at a shorter interval, while the time each player has to make their decision may also be shorter. Online, you can usually expect to play between 60 and 90 hands an hour.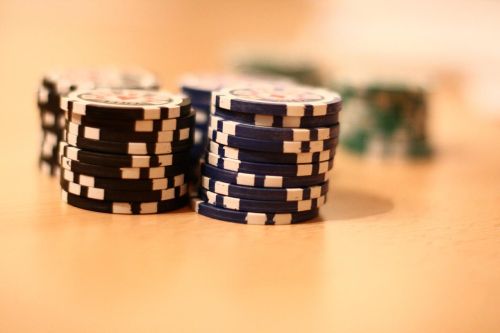 Different Tournament Styles
There are lots of different ways to play poker and many different tournament styles. Some of the most common include:
Bounty tournament – A bounty tournament awards a special bounty prize to any player that eliminates an opponent.
Satellite tournament–Satellite tournaments are used by major tournaments such as the WSOP to find qualified players. By winning or finishing in the top rankings of a satellite tournament, players receive a buy-in for a more exclusive event.
Spin and Go tournament – This is a highly fast-paced tournament with three-minute blinds and three players per table. The prize pool is usually randomly assigned and can be between 2 and 3000x the buy-in fee.