FPP are Frequent Player Points (sometimes called Loyalty Points) and are often used by online poker rooms as an added bonus. Poker rooms award the points based on the number of hands you play or sometimes based on rake play. You can then use these points to redeem for a variety of different things.
Poker room frequent player points can usually be cashed in as entry into tournaments or in exchange for poker room swag. Others might allow you to turn the FPP into cash that is then playable at the table. Frequent Player Points can often get you into exclusive freerolls for the players who earn the most points. They are a great way for a poker room to build loyalty while also being a great way for players to gain from staying loyal to one room. It's definitely a win-win situation with the player and the poker room both making out on the deal.
Bovada has a great FPP program where your FPP's are turned into Gold Chips and can be used to get some amazing rewards. Cake offers several ways to collect and spend points so be sure to read all about them.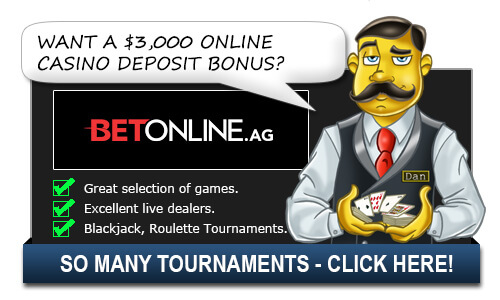 Bovada is another room with a great FPP system. They offer daily FPP tournaments for $50 as well as weekly tournaments and a gift store.
Other rooms have their own ways of rewarding players and may even have their own unique name for the program, but they all fall in to the FPP category and offer mostly the same types of rewards. However, some poker rooms are more loyal and giving than others so be sure to check the fine print and rewards on a poker room that you plan on spending the majority of your time at.
Top Casinos for Americans

Additional FPP Definition Questions:
How do these points work?
Most online casinos offer a "points" system. Points are earned according to how much time players spend playing cash games at the site. Most sites do not offer points for time spent playing practice games for free. The points accumulate and can be used for a number of purposes.
First, the number of points a player has earned will decide on what level he/she belongs in the site's loyalty club. For most sites, each level has a certain number of perks, which grows as the player climbs from level to level. For example, each level may include invitations to more or higher stakes tournaments, or higher reload bonuses. Some will give players who are higher in their club more points per hour played. In other words, as the player earns more points, he exponentially increases the number of points he can earn in the future.
These points can also be used to purchase merchandise; some sites offer t-shirts, hats, and such. Most sites offer virtual merchandise that players can buy to add to their avatars, or images who represent them at the virtual tables. Items available for purchase can be clothes or hairstyles and accessories. Points can also be used to purchase chips for game play, and in some circumstances, can be turned in for cash.
Related Questions:
Top Casinos for Americans