For the last few years, cryptocurrency has made a significant impact on the gambling industry. Players are using crypto over fiat currency for casino payments. The reason behind the same is that they feel more secure while dealing in crypto rather than fiat currency.
Every crypto coin available for casino payments offers some advantages and limitations. Not all currencies are supported by casinos. Specific casinos support specific cryptocurrencies. The maximum and minimum deposit and withdrawal limits are also different.
Best Cryptocurrency for Online Slots
Whether you are paying for online slots or any other game, using the right currency may offer some additional perks too. For online slots, most casinos accept cryptocurrencies. Here are our top recommended crypto slots.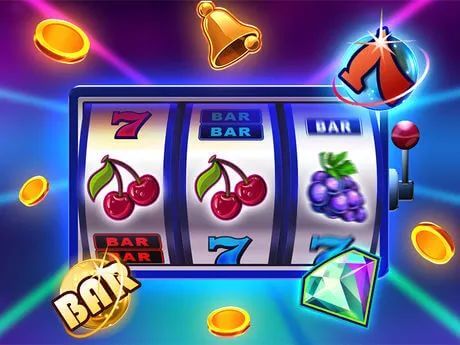 Ethereum- ETH
Ethereum was created in 2015. It is an open-source, blockchain-based distributed computing platform. Unlike Bitcoin, it is a platform based on smart contracts and applications. One of the biggest advantages of using this altcoin for online slots is that its smart contract can suppress volatility. This helps in keeping the gambling experience smooth and straightforward.
There are some limitations with Ethereum, though, like few casinos do not support Ethereum yet. Most of the casinos that support Ethereum have minimum deposit and withdrawal limits set for it. Also, using Ethereum can be more expensive than other currencies like Bitcoin because the gas costs are a lot higher than other currencies, especially Bitcoin transactions because they are paid in Ether.
Bitcoin- BTC
Bitcoin was the first crypto coin created before Ethereum in 2009. It is the most popular crypto today. The reason behind its popularity is that it is fast and decentralized.
Bitcoin transactions are fast, cheap, and easy, making it one of the best cryptocurrencies to use in online slots. It has a limited number of uses, however, so buying Bitcoin will likely cost you a lot more than just using Ethereum if you need to buy Bitcoins with fiat currency which many players prefer to do.
There are also limitations with Bitcoin; some casinos do not accept Bitcoin as a form of payment at all, while others have minimum deposit and withdrawal limits set for it.
Litecoin- LTC
Litecoin was forked from Bitcoin in 2011. It is the second most popular altcoin today. The main advantage of using it is that its transaction fees are much lower than for Bitcoin. It's also faster than Bitcoin, so it can be better for paying with a miner fee but then again, many players prefer to use Ethereum due to its lower costs and transaction speeds.
The main drawback of using Litecoin is that its maximum transaction size limit is smaller than that of Bitcoin, so if you want to move more than you can, you may need to pay more fees as well as gas costs. Some casinos only accept Litecoin, while others accept both Litecoin and Bitcoin as currency options.
Ripple- XRP
Ripple was created in 2012 as an open-source and distributed payment protocol. It is a altcoin focused on providing financial services to banks, payment providers, and other businesses.
The advantage of using Ripple for online slots is that its transactions are fast, while Bitcoin and Ethereum are slower. But the disadvantage of using Ripple is that it has low transaction speed limits, so if you want to move a lot of funds, you may need to pay more fees because it uses slower transaction speeds, making it one of the most expensive cryptocurrencies.
Dogecoin- DOGE
It is a decentralized, peer-to-peer, digital currency that uses Scrypt as a proof of work algorithm. Dogecoin offers transaction fees similar to Bitcoin at 5% per transaction. It also has lower costs than most other cryptocurrencies, making it one of the most cost-effective cryptocurrencies to use in online slots.
Cryptocurrency is safer and faster for casino payments
The safety and speed features of crypto transactions are mainly the reason why players prefer to use them. Players are always making payments with their altcoin, which reduces the chances of fraudulent transactions.
The speed and convenience of using altcoins in online slots have made a significant impact on the growth of cryptocurrencies. Blockchain technology helps in preventing fraud while simultaneously enabling faster transactions through its decentralized and secure system. With increased usage, more advantages will become available as time goes by, and more players will benefit from this security and convenience feature.
Conclusion
Every type of currency, like Bitcoin, Ethereum, and Litecoin, comes with some limitations and benefits. If you think about whether to use cryptocurrency for online slots or not, you should also look at what it has to offer.
As a payment method, it offers the advantage of reduced costs and faster transactions while also enabling greater security in both deposits and withdrawals.
Casino visitors opt for cryptocurrency as a means of payment because they feel secure while dealing with it. Since crypto and altcoin came into existence, the security has been increasing so much that even casinos are offering their games on the blockchain which makes them completely secure from fraudsters now.