A common question I get asked from people is "Should You Play At Just One Online Casino?". If you asked me that question about online sportsbooks for example, I would say "No" for a variety of reasons. One of those is in relation to odds; having multiple sportsbook accounts means that you can get the best possible odds for a bet.
The Toronto Maple Leafs may be just 1.67 favourites at a Canadian sportsbook such as Sports Interaction for example, while they are 1.80 at an international sportsbook such as Bet365.
The same answer applies to casinos. No, you won't get better odds – although in some cases, the house advantage won't be as strict – but there are just so many reasons as to why you should have multiple casino accounts.
There are a large variety of international casinos online and it is in your interest to have an account at many of them.
The primary reason for that is casino bonuses. Online casinos know that the most important thing is conversion; getting the customer in the door. When they are playing at that online casino, they are more likely to stay there rather than shop around.
So all of the online casinos attempt to entice new players with the best potential offers. A new player deposit bonus will not only usually have a large amount of bonus cash – such as a 250% reward on your deposit – but it will have lower wagering requirements. A new player deposit bonus may only require you to wager the initial deposit bonus 15x, while any future deposit bonuses will have a 20x or 30x wagering requirement.
This is because they want your initial experience with the online casino to be a good one. They want you to clear the deposit bonus and either be profitable or at least close to it. That way you will always associate that online casino in a positive light, and be more apt to play there.
So one reason to have multiple online casino accounts is due to the great new player bonuses. You can take advantage of a lot of them, bouncing from online casino to online casino, always getting the best possible bonus.
Reload Bonuses and Free Spins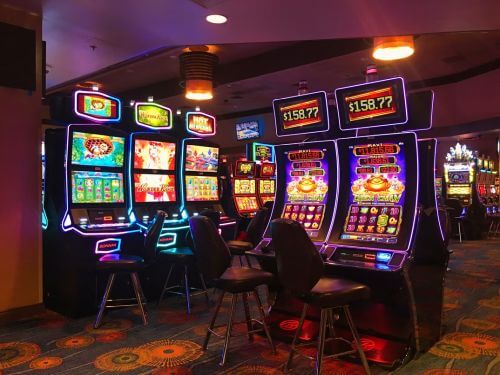 Another reason to have multiple online casino accounts is due to the "reload" bonuses offered by online casinos. They will attempt to entice customers to come back. While their stock reload bonuses often don't have the best wagering requirements, if they notice a player hasn't played in a while they may offer that customer a special deposit bonus with a low wagering requirement. So it is good to be on the casino's mailing list and then you can peruse the terms and conditions of any reload bonuses. Sometimes, there will be some great bonuses in there.
Online casinos also like to get players playing again with promotions such as free spins. There are online casinos I haven't deposited at in over 5 years, and they still send me e-mails offering me free spins on a particular slot machine on a weekly basis. You just have to understand that they are trying to get you back in the door; if you are strict and rely just on playing with the free spins, you can actually work up a nice little balance without having to risk any of your own money.
Often, the free spins come with no wagering requirements either.
Different Games
It's not all about bonuses; one reason to have multiple casino accounts is simply so you can play more casino games!
Providers like Microgaming offer up literally thousand of games but most online casinos don't offer all of them. They license select games in packages. So a slot machine such as the Jurassic Park slot may not be available at one online casino but will be available at the other.
Online casinos also set up exclusive deals with software providers so that you can only play specific games at that online casino. A casino such as Sports Interaction Casino as an example, cater only to Canadians. They have exclusive games available for Canada that are not available at any other online casino.
So if you were Canadian, you'd want to have an account there simply so you could try out these exclusive games.
Better Features and Promotions
Another reason to play at various different online casinos is that casinos often do different promotions. Bet365 in January-March 2022 had Thursday's Stick or Twist where if you wagered $100 on specific slot machines, you would get 25 free spins. So if you felt like playing at an online casino on a Thursday, you could choose to play at Bet365 where you would get the free spins on top of your play.
Some online casinos have really embraced the live casino aspect of things as well and if you're a fan of live casinos, then trying out different online casinos for that is a great move. The online casino you currently play at may only offer a few live tables such as basic American Roulette, while other online casinos are offering games such as Who Wants To Be a Millionaire? Live Roulette, or game show style games such as The Money Drop Live.
Basically don't limit yourself; the options out there for online casinos are limitless, and there is no reason to stick with just one online casino. Even if they have a good rewards program, it won't match the various deposit bonuses on offer.