Perhaps you have heard the song The Man Who Broke The Bank At Monte Carlo, or maybe you have seen the file of the same name starring Ronald Colman, or maybe it is the book with the same title that you have read. However you may have heard of The Man Who Broke The Bank At Monte Carlo, one thing you might just be asking yourself is – 'Who is the man who broke the bank at Monte Carlo'? And that is a simple enough question to answer.
The man who broke the bank at Monte Carlo was actually a gambler named Charles Wells, who was also known for being a hustler as well as a gambler. Wells was born in the English county of Herfordshire in 1841 to a father of the same name, who was, by profession, a poet and to a mother named Emily.
Wells was reputedly a bit of a traveler, never settling down in a job for any length of time. In fact, he had a reputation as more of a tinkerer or inventor than anything else, coming up with almost 200 ideas that he attempted to patent. One of those ideas was to be his route to fame and fortune – the musical skipping rope. While he found backers for his other inventions, he was never able to make more than a few hundred pounds (back then, still a substantial sum of money) with his scam of a useless patent. However, because his musical skipping rope was a viable invention, Allen was able to garner several thousand pounds of investment.
Naturally, for a grafter like Wells, he never intended to put that money towards developing his musical skipping rope. No, he wanted to live the high life and took his money to the shores of Monte Carlo in the hope that he could turn it into a far more substantial amount of money.
Charles Wells entered the world-renowned Monte Carlo Casino in the summer of 1891 with the 4,000 pounds he had swindled from investors and headed for the roulette tables. It was there that he played a mammoth session, lasting around 11 hours in which he 'broke the bank' a reported 12 times, which netted him a sum in the order of a million francs. 'Breaking the bank' is not some kind of Ocean's 11 scenario, it is simply when the reserve of chips at any one table has been exhausted. The chips are then replenished by the casino's staff and play can resume. So, Wells managed to exhaust the chips on the table 12 times before the end of his first amazing session at the Monte Carlo Casino.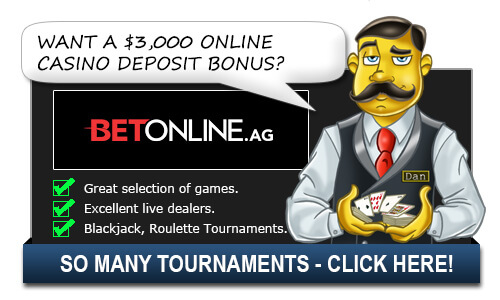 This was not to be the last time that Wells entered the famous Monte Carlo Casino. In November of the same year, he returned to wreak more havoc, but this time over the space of three days instead of one marathon 11 hour session. In those three days, Wells again won a million francs playing roulette.
There were numerous accusations around Wells' gambling strategy, with accusations of cheating following him around. However, no-one was able to prove that Wells had done anything inappropriate, so charges were never brought against him.
The following April, Wells made another trip to Monte Carlo, intent on doing what he had done twice before, but this time his luck ran out. While he managed to break the bank several times during his visit, he ultimately lost his entire fortune, including that of more investors whom he had duped out of more cash between November and April.
Not only did Wells' luck run out at the table, but Lady Luck had downright deserted him when he was arrested in Le Havre and extradited back to England on charges of fraud. Charles Wells was sentenced to eight years in prison. Another stint behind bars was to follow, this time for three years. Wells then tried to chance his luck by moving to France, but the authorities were again on to him, and he served five more years in the slammer.
Wells stayed in France for the rest of his life, until he died in Paris, a relative pauper. His is truly a rags to riches tale. However, his fame lives on thanks to that song written in 1892, the 1935 file and the 1983 book. All three help to serve as a cautionary tale of The Man Who Broke The Bank At Monte Carlo.
Top Casinos for Americans

Additional Broke The Monte Carlo Bank Questions:
None Yet
Related Questions:
Alternative Ways to Ask/Incoming Search Traffic:
The answer to the question Who Was The Man Who Broke The Bank At Monte Carlo? is also applicable for the following questions:
Monte Carlo Broke the Bank, Who is Charles Wells
Top Casinos for Americans