Benny Binion was born in Pilot Grove, Texas in 1904 and, up until his death in 1989, he was never far from controversy: twice in the '30s (1931 and 1936), Binion was accused of murder. Binion admitted to the first count, claiming it was self-defense. The second time, self-defense was again cited and the case was dismissed. There have been other various allegations floating around about Benny for years, but these were the only two murder cases Benny was ever hauled up in front of a judge about.
In 1923, Dallas was the port of call for Binion. He quickly made a name for himself with the a few of the major players in the city. Benny worked as something of a runner for the local gaming boss, whose business and contacts Benny eventually took over. Benny made his name and the start of his fortune in Dallas.
By the time '30s came, he had a number of successful business, both legitimate and non-legitimate.
Benny was seen as the top dog in Dallas, with officials on his payroll and people ready to carry out favors for him at the drop of a hat. However, one thing Benny kept out of was the drugs business.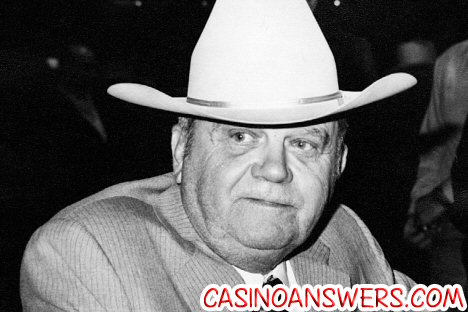 In 1946, Binion decided to head to Vegas. Now, this wasn't simply for business reasons. No, a number of factors contributed to Benny heading to Nevada. There was the risk of the Mob getting him, which thanks to various deals and ventures, was becoming more and more likely. Then the climate in Dallas was changing. Many of Binion's "horses" found themselves without a seat of power after the elections. Without those people, life would have been extremely tough for Benny, especially as he was facing a grand jury indictment for his number racket.
In Las Vegas, Binion started out with shares in the Las Vegas Club Casino, a place which Binion himself claimed, "was not the most beautiful place you've ever seen." Binion quickly sold this on and, with his share of the profits, he built The Westerner.
In 1951, Binion sold The Westerner and bough The Eldorado. This was soon renamed The Horseshoe. With The Horseshoe, Binion brought new innovations to the casinos in Glitter Gulch, being the first to offer carpeting and other forms of "luxuries" that casino players take for granted. His innovations were what made The Horseshoe such a big part of Las Vegas gambling at the time, especially with "the Strip" starting to take shape, offering the glitz and glamor that Benny wasn't interested in. He wanted somewhere with good odds and big portions of food at fair prices, where a gambler could have a bigger bet taken than other casinos.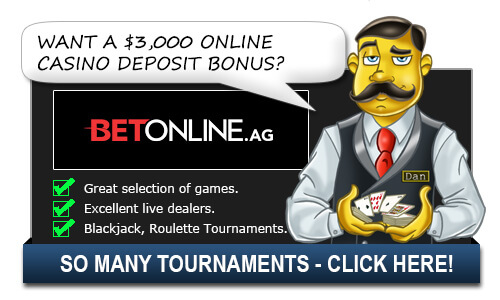 One of the tourist attractions in Binion's was a large horseshoe with $1 million in $10,000 bills, embedded in plastic.
Binion lost his gaming license after being found guilty of tax evasion back in Dallas. The case was first tried in Nevada where Benny escaped with a suspended sentence. However, one district attorney wanted Binion so bad that he finally got the case tried in Dallas, where Benny was ordered to pay back $800,000 in back taxes and $20,000 in fines. On top of that, he spent three and a half years in prison. So, thanks to this, Benny turned the running of The Horseshoe over to his family, particularly his sons, Jack and Ted.
Benny Binion has a history that is engraved into casino tradition. Anyone that has ever enjoyed a comped drink has Binion to partially thank. Anyone that's ever played or watched the World Series of Poker has Binion to thank, in part. In fact, anyone that's felt a carpet underneath their feet whilst playing craps has Benny Binion to thank.
Binion died of heart failure at the age of 85 on December 25, 1989 in Las Vegas. More than 1,000 people turned up at the funeral to pay their respects to Benny.
Now, while Benny Binion may be gone, his legacy lives on in casinos around the world. In fact, if you want to recreate the feel of times gone by without slumming it in Glitter Gulch, which has sadly become a thing of the past now the big casinos have hit Las Vegas, you can do it online now.
Top Casinos for Americans

Additional Benny Binion Questions:
(None yet)
Related Questions:
Alternative Ways to Ask/Incoming Search Traffic:
The answer to the question Who was Benny Binion? is also applicable for the following questions:
Who owns The Horseshoe Casino in Las Vegas? When was Benny Binion born? When did Benny Binion die? Where was Benny Binion born? What are the names of Benny Binion's children? Where was the World Series of Poker first held?

Top Casinos for Americans