The name "Terrance Watanabe" might not be familiar to you and nor should it be. I'm guessing Mr Watanabe wants to keep as low a profile as possible and you'll understand why when you find out what he's "famous" for.
You see, like you and I, Terrance Watanabe likes to gamble, especially, it would seem, as casinos. Where Terrance Watanabe comes into his own is his spectacular losing streak.
At the moment, there is a court case going on between Watanabe and Harrah's Casino Inc, because Watanabe has, at the time of writing, not paid back $14.75m to Harrah's, but it's safe to say that when it comes to the biggest losers in Vegas (and I mean financially, as I'm sure there are far, far bigger losers in Vegas than some poor schmuck who lost a lot of money), Terrance Watanabe is head and shoulders above them all.
Watanabe is a very wealthy man, building his small family business distributing party goods out of Nebraska and sold the business for $300m. Not bad for a company inherited from his father several years before and dealing in party favors. Of course, his early retirement brought with it a few problems.
I'm sure we've all been at a loose end and thought to ourselves, "Hmm, I'm a bit of a loose-end, what should I do? I know, I'll fire up an online casino and have a bit of fun on the blackjack table," or something similar. However, what Terrance Watanabe decided to do was a bit more drastic. Sure, he had the same idea, to play at the casino, but first off, he's playing with a far bigger roll than most, if not all, of us have. Secondly, it's alleged that Watanabe also liked to have a drink when he was gambling. If you've ever tried to play perfect blackjack after a whisky or two, you'll know how hard it is.
Let's fast-forward to 2007 and catch up with Terrance at the end of the year. There are varying figures of how much Watanabe had lost in that year, ranging from $112m all the way to a staggering $204m. This was all done in Caesar's Palace and the Rio, both properties of Harrah's and constituted for quite a large part of their turnover in 2007. Needless to say, they loved Terrance Watanabe.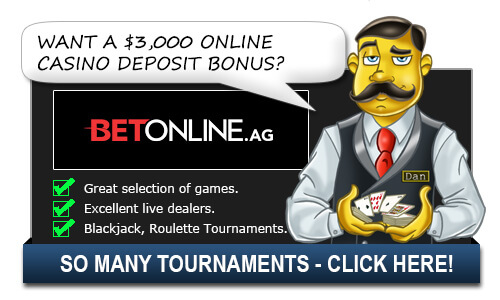 However, Harrah's-owned casinos weren't the only place that Watanabe had played at. Before his massive binge, he allegedly played at the Wynn Casino before being barred for playing at the casino while being far too drunk. It's this duty of care that Wynn Casino appeared to show Watanabe that is the foundation of the case that Watanabe is now becoming well known for.
Forget the $112m-$204m for a minute and let's focus on the $14.75m. The crux of the argument is that Harrah's claim they extended to it to him as credit and Watanabe denies this, saying the casino broke their promise to give him cash back on some of his huge losses throughout the year. Watanabe also contests that Harrah's took advantage of him while he was drunk, encouraging him to gamble more and more at their tables.
Top Casinos for Americans

Additional Terrance Watanabe Questions:
(None yet)
Related Questions:
Alternative Ways to Ask/Incoming Search Traffic:
The answer to the question Who Is Terrance Watanabe? is also applicable for the
following questions:
Who has lost the most money in Las Vegas? How much did Terrance Watanabe lose? What casinos did Terrance Watanabe play at?
Top Casinos for Americans