Richard Marcus is a famous casino cheat who made millions of dollars using slight of the hand to cheat at blackjack, baccarat, poker, and roulette. When he was eventually caught Richard turned to poker trainer, narrating his adventures and coaching readers in his book American Roulette: How I Turned the Odds Upside Down, as well as other famous memoirs.
Richard Marcus' rise to Prominence
Marcus was born and raised in Bergen County New Jersey. He developed a love for gambling early in life. He would often bet with his parents on the color of the next car they would see on long road trips. When he was a teenager he spent most of his school time playing craps with his friends and eventually decided to drop out of school to concentrate on ambling full time. One lucky afternoon, he won $30,000 at the racetracks. He took the money, bought a Mustang Convertible and headed to Vegas. He had $20,000 when he got to Vegas. He booked a $800 a night suite and took the rest to the baccarat tables. His luck continued and by the end of the night, he had $100,000.
His luck did not last long however as he lost the entire loot in a single night on his 21st birthday. He sold his Mustang, gambled away that too and was thrown out of his hotel suite. He was homeless for the next few months, sleeping under a bridge overpass, using his now empty duffle as a pillow. That was until he got a job as a blackjack and baccarat dealer at the Four Queens Hotel and Casino. Slowly, he got the inside track into how dealers run the game and started plotting his revenge on casinos. While at this job he met Joe Classon, a man who had immense influence on his future as a poker cheat. Classon saw Richard's talent as a dealer and recruited him in a cheating scandal that he was involved in. Richard was to come up with a way to rip off the Four Queens Casino, in return for twenty percent of the money that they earned.
Richard's idea involved shuffling the cards in a way that guaranteed seven hands in a row for the punters who took over after the dealer. The plan worked to perfection earning Richard and Joe's four man team $21000 the first time they tried it. Two weeks later, he quit his job and joined the team full time. After 12 years with Joe's team, Richard left in the hopes of creating his own team.
With time he developed his most successful cheating strategy, which he named the "Savannah" after his favorite stripper. The Savannah involved placing a simple bet with three chips; two $5 red chips and one brown $500 brown chip. Marcus cleverly placed his chips in a way that the $500 chip was obscured and the dealer thought it was a $5 chip so that it appeared like a $15 bet. If the bet won, Richard would reveal the hidden $500 chip and demand his rightful pay, often causing a wild raucous. If he lost, he would wait for one of his cronies at the table to distract the dealer and he would replace the $500 chip with a $5 one. If he got caught he would get away by pretending to be too drunk to understand what he was doing.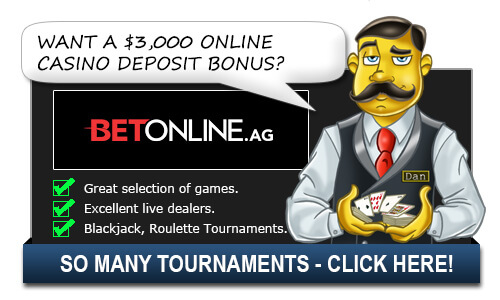 Richard Marcus's Arrest and Subsequent Exploits
Eventually, the law did catch up with him. On New Year's Eve of 1999, he was caught and arrested at an undisclosed casino when trying to use the Savannah strategy at a Roulette table. He was subsequently blacklisted from ever entering a casino in the state of Nevada. That would be the end of Marcus's career as a poker cheat but he was not done making money from the art. Through a website, blog, books and countrywide seminars, he began mentoring other poker players on how to cheat the house. In his book American Roulette: How I Turned the Odds Upside Down he chronicled his career as a poker cheat and gave tips to poker players on how to cheat the house. He followed this up with another book, Dirty Poker: The Poker Underworld Exposed, in which he explained many forms of cheating used in different casino games. He also helps casinos protect themselves by coaching casino officials on weaknesses on the casino floor that can be exploited by cheats.
Top Casinos for Americans

Additional Richard Marcus Questions:
None Yet
Related Questions:
Alternative Ways to Ask/Incoming Search Traffic:
The answer to the question Who is Richard Marcus? is also applicable for the following questions:
What cheat did Richard Marcus do, what was the Savannah Strategy?
Top Casinos for Americans