The name "Lee Jones" is famous among the online poker crowd and for good reason. Not only was his poker book Winning Low-Limit Hold'Em initially declared one of the best books for a beginner poker player, but Lee has also worked with poker rooms like Pokerstars and Cake Poker where he is the face of the company and on the front line, dealing with the online poker communities on a regular basis.

Educationally, Lee Jones has both a B.S. in Computer Science and an M.S. in Eletrical Engineering. Throughout this period he played poker on a regular basis at an amateur level.
Lee Jones first became noticed by poker circles when he started writing for Card Player magazine. Lee Jones wrote a monthly article for Cardplayer up until 2008, and you can read a list of his columns here: Cardplayer Articles by Lee Jones.
In the year 2000, Lee Jones wrote the book Winning Low Limit Holdem. This was one of the first books written on poker, and done so in such a simple manner that it helped the majority of players learn how to play poker. These days a lot of the advice is often considered weak-tight, however back in the day it was one of the bibles of poker, along with books like Small Stakes Hold'Em.
In 2003 Lee Jones would join the online poker room Pokerstars, and after three months would become the poker room manager and one of the primary faces of the company. While his joining may have been initially for publicity – hiring a famous poker author that many online poker players credited with helping their game – Lee Jones quickly made strides into turning Pokerstars into one of the biggest online poker rooms. Lee Jones changed the whole tournament setup at Pokerstars and made it the premiere website for poker tournament players, and thanks to him, Pokerstars became one of the most trustworthy and reputable poker rooms online. Lee Jones also provided a lot of customer service and posted on popular poker forums like Two Plus Two.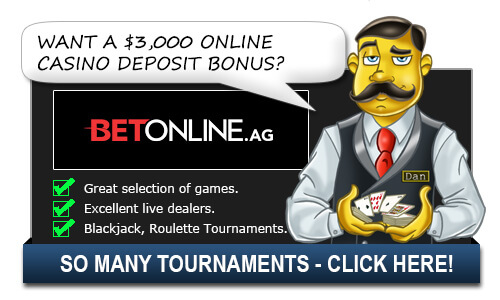 In 2007 Lee Jones quit Pokerstars to work with the European Poker Tour, although this did not last long as he left the EPT a year later to work with poker instructional website Card Runners as their Chief Operating Officer.
His time at Cardrunners would also be short however, as he left Card Runners just a few months later. Lee Jones clearly missed being the front man of a poker room, and while there were rumours that Lee Jones would return to Pokerstars, he ended up signing up at Cake Poker as their player advocate. Jones spent a large part of his time being the middle man between the public and the poker room, getting input from players and striving to make a better poker room, before ultimately leaving Cake Poker as well. Jones signed with Cake in May 2009 and left in December 2010 unhappy with strategic decisions they were making.
He would go on to return to where he started – Pokerstars – in 2012, after their acquisition of Full Tilt Poker.
Top Casinos for Americans

Additional Lee Jones Questions:
(None yet)
Related Questions:
Alternative Ways to Ask/Incoming Search Traffic:
The answer to the question
Who is Lee Jones?
is also applicable for the following questions:
What happened to Lee Jones? Where does Lee Jones work? Why did Lee Jones move to Cake Poker? Why did Lee Jones quit Pokerstars?
Resources For This Article:
When compiling data for this article, we were assisted by the following webpages:

Top Casinos for Americans