The Caribbean is one of the places in the world to go if you want to have great weather, great music and a great time partying. And at the forefront of all that is Jamaica – it is not only one of the world's beautiful islands, but it's a great place to go both if you want to unwind or if you want to just have a wild time and enjoy a bit of hedonistic time away from the drudgery of your day-to-day grind.
Whatever your reason for heading to Jamaica, there's no denying that it's a great place, and if you are fortunate enough to find yourself there, you can also indulge in a spot of casino gambling, as you might come to expect.
There are currently around a dozen casinos on the island of Jamaica, but that number is sure to grow, as there is a lot of development happening, with developers investing a lot of money into the island to try and keep the tourists and gamblers flocking to country. The casino hotspot in Jamaica is the city of Montego Bay, which, as you would expect, is a popular area with tourists visiting the country. However, while Montego Bay is currently the home of the most casinos in Jamaica, it is not currently home to the largest casino in Jamiaca, although, as I say, with the investment going into the country, that might change. No, the biggest casino in Jamaica is actually found in the capital city of Jamaica, Kingston.
Yes, Kingston is home to the biggest casino in Jamaica, the Monte Carlo Gaming Lounge which is located in the Terra Nova Hotel. The Monte Carlo Gaming Lounge is open from 11am until 4am on weekdays (Sunday to Thursday), and on Fridays and Saturdays, the casino is open from 11am and extends its closing time to 6am to give all you weekend revellers a bit more time to enjoy the casino gaming on offer. The casino floor is over 8,000 square feet, so while not the biggest casino you are going to find in the world, it is still a decent size. There are over 150 slot machines located on the casino floor of the Monte Carlo Gaming Lounge, and you can also play on the horse racing machines and the blackjack machines. In addition to the video gaming, if you are after a more traditional fix, you can head to the roulette table and take your chances there. And if you want to indulge in a bit of food or drink, you can have complimentary snacks and beverages brought to you while you play.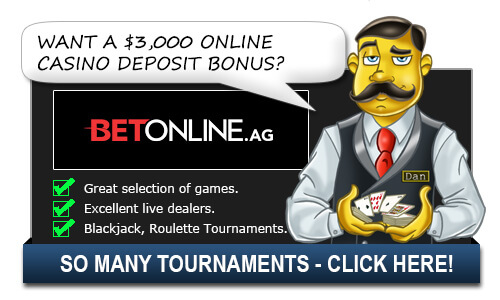 As you would expect from a casino, the Monte Carlo Gaming Lounge also has a bar and lounge area, which caters to those that want to take a break from gaming, or those you might prefer something different from their night out.
The Monte Carlo Gaming Lounge is a fun place to spend a night or two when visiting Kingston, and although you might not find every casino game you like, there is still enough to keep you entertained, as well as a welcoming and friendly atmosphere.
Top Casinos for Americans

Additional Jamaica Casino Questions:
None Yet
Related Questions:
Alternative Ways to Ask/Incoming Search Traffic:
The answer to the question What is the Biggest Casino in Jamaica? is also applicable for the following questions:
Casinos in Jamaica, Largest Casino in Kingston, Jamaica, Biggest Casinos in Jamaica
Top Casinos for Americans