The country of Greece is home to one of the world's oldest civilisations, and is also where some of the greatest minds the world has ever seen were born and plied their trade, so to speak. But as well as being the birthplace of some of civilisations greatest thinkers, it is also just a wonderful place to visit. Sure, there is all those stories about the Greek economic turmoil, but it has a great climate, beautiful scenery and some of the finest food and drink you will find anywhere in the world.
But if all that talk of history, culture and great food isn't enough to entice you to visit Greece, then perhaps you will also be pleased to hear that gambling is legal in Greece. That's right, because it is a forward-thinking country, Greece will allow you to pump your hard-earned euros into their casinos if you choose. Which is great, because even if you lose, you will be helping a struggling economy get back on its feet. It's almost like giving to charity.
There are casinos located throughout the country of Greece, as you would expect, not just on the mainland, but also on various islands. They tend to be located in areas of high population, or in tourist areas. However, what is interesting is that the biggest casino in Greece is not where you might expect to find it. In fact, I'm sure you automatically assumed that the biggest casino in Greece would be located in the capital city of Athens. Well, sure, the Regency Casino in Athens is a decent size, but it's not the biggest casino in Greece. No, the title of the biggest casino in Greece goes to another Regency Casino which you can find in Thessaloniki.
The outside of the Regency Casino Thessaloniki is done in the traditional Greek/Mediterranean style, but the inside of the building is far more modern and would not look out of place in Las Vegas in terms of the architecture. The Regency Casino Thessaloniki is located near Thessaloniki Airport, and although there is no on-site hotel, the Hyatt Regency Thessaloniki is next door, where you can stay in luxury and comfort.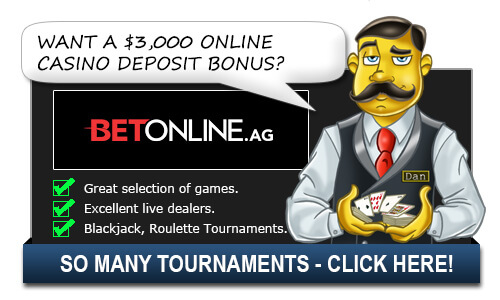 Regency Casino Thessaloniki is open 24 hours a day, 7 days a week, and you must be 21 years of age or older to enter the casino. Upon entering the casino for the first time, you will immediately receive a silver card which gives you membership benefits that you would come to expect from a casino loyalty program. The loyalty card program goes from silver to ruby, to gold and then to diamond and finally the black card, which, as you would expect, is for the casinos very high-rollers. Gold, diamond and black card holders also have access to the Privé gambling room. While there is no set dress code for Regency Casino Thessaloniki, guests are expected to turn up looking presentable and not in beach wear. There is an entrance fee of six euros at Regency Casino Thessaloniki.
As you would expect from the biggest casino in Greece, Regency Casino Thessaloniki has almost 750 slot machines to choose from, which start off at 1 cent, and also 27 electronic roulette machines. So it's safe to say that there is a lot of variety when it comes to the slot machines, and it means there's something for everyone. And if table games are more your thing, well, Regency Casino Thessaloniki also offers traditional roulette tables, blackjack tables and stud poker tables. Texas Hold 'Em Poker also has a home at Regency Casino Thessaloniki, and the poker room is also open 24/7, offering cash games as well as tournaments for the poker connoisseur. Regency Casino Thessaloniki also runs competitions for members, and often features raffles/draws for various prizes, including cash, free bets and even cars.
Away from the gaming tables, Regency Casino Thessaloniki still has a lot to offer. You can dine in three on-site restaurants. La Terrasse, which is open from 6pm until 2am Monday to Tuesday, 6pm until 3am Friday to Saturday, and 1pm until 2am on a Sunday. The great thing about La Terrasse is that it is open to anyone who has paid their casino entrance fee and is all you can eat. If you are looking for something more refined, you can head to Alfredo's Grand Dining, which has won numerous awards for its fine dining menu. And if you want to enjoy your dining in an al fresco setting, head to Alfredo's Garden in the summer, where you can spend a warm summer's evening enjoying good food and drink until the early hours.
Attached to Regency Casino Thessaloniki and what helps to make it such a big casino is the Vergina Theatre, who stages musical performances, as well as more traditional plays, as well as other great cultural delights.
So, if you find yourself in Thessaloniki or nearby, you need to take a trip to Regency Casino Thessaloniki, because, win or lose, you'll have a great night in a fantastic surrounding.
Top Casinos for Americans

Additional Biggest Casino in Greece Questions:
None Yet
Related Questions:
Alternative Ways to Ask/Incoming Search Traffic:
The answer to the question What is the Biggest Casino in Greece? is also applicable for the following questions:
Casinos in Greece, biggest casinos in Greece
Top Casinos for Americans