Germany is a world powerhouse. It is home to not only a booming economy, but also sausages and beer. You can find Germany in the centre of Europe, surrounded by nine other countries – Austria, Belgium, Czech Republic, Denmark, France, Luxembourg, the Netherlands, Poland, and Switzerland. It welcomes visitors from all over the world, and as well as cities with lots of history to them, there are also picturesque villages dotted throughout the country, where you can see beautiful vistas, while taking on some of the amazing produce the country has to offer.
However, as well as all of the beautiful things to see, Germany, as you would expect, is home to dozens of casinos. In fact, you can find over 50 casinos places throughout the country of Germany, some small, some large, but, for the most part, all guaranteed to give you as great a time.
But where is the biggest casino in Germany? Well, you might expect to find the biggest casino in Germany in the country's capital, Berlin. However, that is not the case. While the Spielbank Berlin Casino is large, at over 118,000 square feet, it is not the largest casino in Germany. That honour of the biggest casino in Germany actually falls to the Spielbank Do-Hohensyburg in the Germany city of Dortmund (also home to Borussia Dortmund, of course).
Spielbank Do-Hohensyburg is a modern-looking casino, with a glass and metallic design. However, what's more impressive is the floor space and the games on offer. You'll find over 400 slot machines and other electronic gaming devices such as multi-roulette, bingo, poker and blackjack, some of which offer a progressive jackpot, to choose from at the Spielbank Do-Hohensyburg, which, as you would expect, take up most of the floor space, but there are also plenty of table games on offer for the more discerning visitor to the biggest casino in Germany. There are, at the time of writing, 34 tables in total at the Spielbank Do-Hohensyburg, with two tables offering French roulette, 12 offering the American version of roulette, five tables where you can play traditional blackjack, two tables offering baccarat, three with Ultimate Texas Hold 'Em and also ten tables on which you can play poker.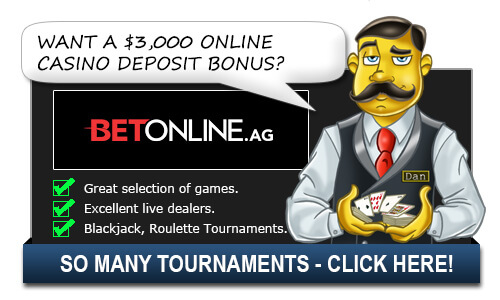 The poker room at Spielbank Do-Hohensyburg is open from 7pm until 3am during the week, and it opens at 4pm on Fridays and Saturday, and 5pm on Sundays. They offer a variety of tournaments, such as the traditional freezeouts, as well as rebuys and bounty tournaments, all of which you would expect from any good poker room. You can also sign up to the poker rooms seminars if you are a beginner, or if you just want to brush up on your skills.
There are currently two restaurants at Spielbank Do-Hohensyburg, the Palm Garden and Vegas. The Palm Garden received one Michelin Star in 2014 and 2015, and is a modern take on European cuisine. Vegas is a modern, hip bar/restaurant, which has a more American vibe to it. Here you can while away some time trying the cocktails, or just enjoying a light bite to eat. If having more of a party is your thing, you can also head to the Horus Bar, which os on level two of the casino, and opens at 11am.
Although there is specifically no dress code for Spielbank Do-Hohensyburg, you are expected to turn up well-maintained and not looking like you've slept rough the night before. However, for the classic gaming section of the casino, they do expect men to where a suit or a shirt and jeans with a blazer/jacket.
Like many casinos in Germany, you are expected to pay a cover charge at Spielbank Do-Hohensyburg, which at the time of writing is 5 euros, and you must be 18 or older to play. The casino is open from 11am until 3am during the week, and 11am until 4am on Fridays and Saturdays.
Top Casinos for Americans

Additional Biggest Casino in Germany Questions:
None Yet
Related Questions:
Alternative Ways to Ask/Incoming Search Traffic:
The answer to the question What is the Biggest Casino in Germany? is also applicable for the following questions:
German Casinos, Germanys Biggest Casino
Top Casinos for Americans