Gabon, on the west coast of Africa, is one of Africa's most prosperous countries thanks to large quantities of oil mostly found offshore. Although the country is seen as prosperous, it still has high levels of poverty thanks to a wealth gap created by the oil revenue. But where there is rich people, there is a need for somewhere for them to spend their money as freely as possible. As well as local wealth, thanks to the oil resources, a lot of business is done in the country, especially in the second city of Port-Gentil. Port-Gentil is seen as a hub for business over the capital city, Libreville, simply because it is the main seaport in Gabon, and since the oil is found at sea, it makes sense for the major seaport to be the hub of the economy.
Since Port-Gentil is where the most prosperous businessmen can be found in Gabon, as well as where many of the business visitors, it makes sense for Gabon's largest casino to be based in the city, too. It is known simply as Casino de Port-Gentil. The casino can be found on Rue de Gouverneur Bernard close to the water on Cape Lopez Bay.
The Casino de Port-Gentil is not all glitz and glamor and in fact resembles a lot of the casinos found in this part of the world. It is an unassuming building, and also relatively small. However, that is to be expected when you take into account a lot of casinos in sub-Saharan countries. Of course, that is not to say that there is not some great gambling to be had, as you can still have a great time in the Casino de Port-Gentil, especially as it is surrounded by many other entertainment venues. Because the Casino de Port-Gentil does not open until 10pm, and is only open from Thursday through to Sunday, you are better ending your evening there and starting your night out at one of Port-Gentil's many bars, restaurants or cafes. In fact, starting out at Le Galleon, you can shoot some pool, have a drink or two and enjoy some pub fare before heading to Casino de Port Gentil. Alternatively, you could start your evening with dinner then a movie, starting at Chez Yababa and heading to Cinema Togoue and then onto the casino to finish your evening. The great things about all of the suggestions is that they are literally on the same block, meaning that all your entertainment in Port-Gentil is two minutes apart.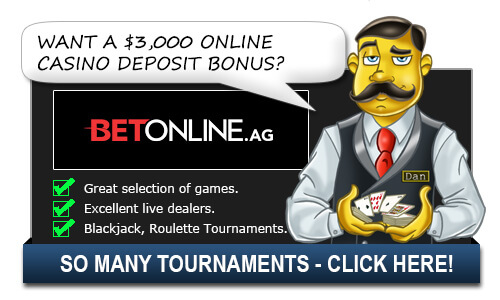 Once you are at Casino de Port-Gentil, it is important to make the most of your time there due to the prohibitive operating hours. You can play several games, with the most popular casinos games getting a look in – blackjack, roulette and slot machines – as well as offering poker games, which at one time featured the Tournoi Gabon in 2010. Admittedly, there are not lots of tables for players to choose from, but the bonus is that it is never going to be the most crowded casino in the world, so you should be able to get a spot at the blackjack table or the roulette table without too much of a problem. If you are looking for a high-roller experience in the Casino de Port-Gentil, you will be sorely disappointed. However, the table limits are not to prohibitive, so if you want a decent wager you should be fine. That being said, it is not a place where you are going to break the bank, rather it is a place where you can end your night out, throw back a few beers and enjoy a spot of gambling.
If you happen to find yourself in the capital city of Libreville, you can also have a wager in Casino Croisette, which you can find on Immmeuble Diamant, it also features blackjack, roulette and poker, and is open from 11am until 4am daily.
So if you find yourself in Gabon, whether it is for business of pleasure, you will have no difficulty finding a casino to play in, as long as you are in one of Gabon's two biggest cities – Libreville or Port-Gentil, and you better hope that you are in Port-Gentil between Thursday and Sunday if you are wanting to hit the casino!

Top Casinos for Americans

Additional Gabon Casino Questions:
None Yet
Related Questions:
Alternative Ways to Ask/Incoming Search Traffic:
The answer to the question What Is The Biggest Casino in Gabon? is also applicable for the following questions:
Casinos in Gabon,
Top Casinos for Americans