Chad is a landlocked country right in the heart of Africa. It is bordered by Cameroon, Central African Republic, Libya and Sudan, so it is safe to say that it is surrounded by a political hotbed and is not a place for the faint hearted. Because it is located so far from the sea, the country has a desert-like geography – dry, arid and infertile. However, it is also home to the second largest lake in Africa – Lake Chad, which is where the country gets its name. The make-up of Chad is extremely diverse, with just over half identifying as Muslim, around a quarter identifying as Catholic and then the rest of the country identifying as other religions. This diversity of Chad means that there is a lot of different cultures going on, especially in the capital city, N'Djamena.
If Chad was purely a Muslim country, the chances of there being any casinos in the country would be slim to none. However, because of the diverse culture, there is one casino in Chad – Casino du Chari. So, because it is the only casino in Chad right now, the Casino du Chari is also the biggest casino in Chad. The Casino du Chari is located in an annex at the side of the Hotel du Chari, in the heart of N'Djamena, on Rue du Colonel MOLL.
Let us get the main thing out of the way – this is a casino in the heart of a country that is beset with political troubles, and also, more importantly, violence. So if you have a bucket list of ticking off all the biggest casinos around the world, maybe wait in the hope that Chad becomes a more stable country. Of course, you may find yourself traveling for business, in which case enjoy your time in Chad.
But if you do find yourself in N'Djamena and you want to get involved in some casino gaming, you will hopefully be surprised on what is on offer at the Casino du Chari. Again, remembering that you are in one of the poorer countries in the world, the choice of games is impressive. What you will first notice is that there is several slot machines for you to choose from, as well as a few video poker games. They are not the most recent slot machines (you will not find the latest movie tie-in machines from Konami, for example), but there is a good selection and they are perfect for spending a bit of time playing. Along with those electronic machines, there is also an electronic roulette game to play on, which features a live wheel which is automated. It is safe to say that overheads at the Casino du Chari are exceptionally low due to the fact that there is little need for a vast team of croupiers, given that the majority of the gaming action takes place on electronic machines.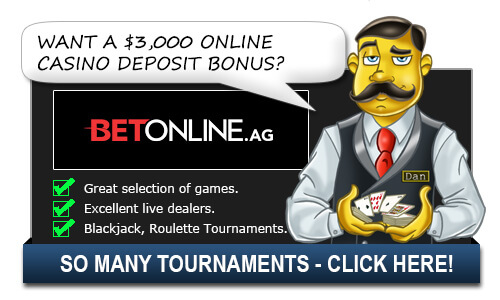 The main draw at the Casino du Chari is poker. It is the focal point for N'Djamena's Texas Hold 'Em games, and at its peak times there can be as many as six tables running at once. Of course, do not expect the tables to be rammed full of action, but if you are staying at the neighboring hotel, you can always stick your head into the casino to see if there is any action going.
It is always surprising when there are casinos in parts of the world you would not expect, and Casino du Chari is definitely one of the more surprising casinos in the world. Not only is it a casino in a war-torn, poverty stricken country, but it is also a casino with a decent variety of electronic gaming machines and also a decent poker community. Again, due to the fact that Chad is a dangerous place for travelers, it should not be high on your list for casinos to try out, but if you happen to find yourself going to Chad (and specifically N'Djamena), Casino du Chari is definitely a place you should experience, if only to be surprised at what you will see. It is not the flashiest casino you will play in, but it is an experience you will not forget, no matter how many other casinos you play in around the world.

Top Casinos for Americans

Additional Questions:
None Yet
Related Questions:
Alternative Ways to Ask/Incoming Search Traffic:
The answer to the question What Is The Biggest Casino in Chad? is also applicable for the following questions:
Casinos in chad,
Top Casinos for Americans