Canada, the biggest country in North America, and the second biggest country in the world, is perhaps one of the most beautiful countries in the world. There are few countries that can boast such a diverse culture, diverse environments and diverse weather conditions than Canada. To that point, it makes it perhaps one of the most interesting places in the world for a tourist to visit. One day they can go skiing down the white slopes of Whistler and the next day you can find yourself in the bustling metropolis of Vancouver, before heading into the wilderness of the Yukon's glaciers and forests later on in your trip. Not many countries can offer you so much variety when you visit, which is why Canada's tourism industry is booming.
Canada is often seen as America's 'little brother', but Canada's gambling laws are pretty forward thinking compared to their southern brother, and that is reflected in the number of casinos that can be found dotted all over the country. Of course, that number is nowhere near that of the United States, but given the geography of the country, the fact that there are well over 100 casinos to choose from, some big, which will definitely keep the seasoned gambler entertained, and some are a lot smaller, more provincial and are aimed more at the community than the traveling gambler.
So, what is the biggest casino in Canada? Well, to find the biggest casino in Canada, you have to travel to Quebec and head to the Casino de Montreal, which you can find on Île Notre-Dame, an island in the St Lawrence River. The Casino de Montreal was opened in October 1993, and it is made up of a total of three buildings, giving it a floor size of almost 49,000 square feet, and it welcomes around 6 millions visitors in a calendar year. It is one of the focal points of Montreal's economy.
The actual casino has been given a revamp recently, giving it a feel of glitz and glamor that you could come to expect from such a high-end establishment. Casino de Montreal paints itself as one of the most modern casinos in North America, and you can tell that is the point when you see the well thought out gaming areas, entertainment areas and lounge areas, with a clear definition for all of them.
The Casino de Montreal also offers a great selection of games, with well over 3,000 slot machines for patrons to play on, and well over 100 table games, where you can play blackjack (and several variations of blackjack), baccarat (again, several variations of this game, also), roulette (both European roulette and American roulette), Caribbean Stud Poker, pai gow, Three-Card Poker, Let It Ride, craps, Casino War, and sic bo. There is also a large poker room should you want to play some poker on your trip to the Casino de Montreal. There is also a keno room for you to play in, as well as VIP areas for all the high-rollers.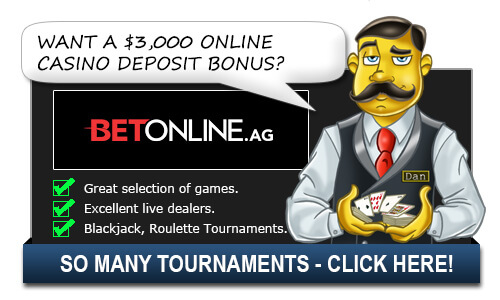 The casino operates 24 hours a day, 7 days a week all year round, making it the ideal place to start a night, to finish a night or even just unwind on a leisurely afternoon, especially if you are looking for a great place to have lunch or an early dinner, as the choice of restaurants at the Casino de Montreal is fantastic, with French cuisine being the main focus, as well as Asian and more casual fare. And if you are not interested in eating, you can relax at one of the Casino de Montreal's four bars, with the Poker Bar being the main focus for the gambling set when they decide to leave the table for a bit.
Casino de Montreal is owned and operated by the Societe des casinos due Quebec, the biggest casino operator in the province of Quebec, as they own four in total. This organization is a public company and, as such, any profits made by the Casino de Montreal, go right back into the province's coffers. So, if you are not sure if you want to visit the Casino de Montreal, remember that if you do happen to lose, you are in fact doing your part not just for the local economy, but you are helping the province as a whole. And if you do win, you get one up on the province's government, which is always a nice feeling!
Top Casinos for Americans

Additional Biggest Casino in Canada Questions:
None Yet
Related Questions:
Alternative Ways to Ask/Incoming Search Traffic:
The answer to the question What Is The Biggest Casino in Canada? is also applicable for the following questions:
Canadas biggest casinos,
Top Casinos for Americans